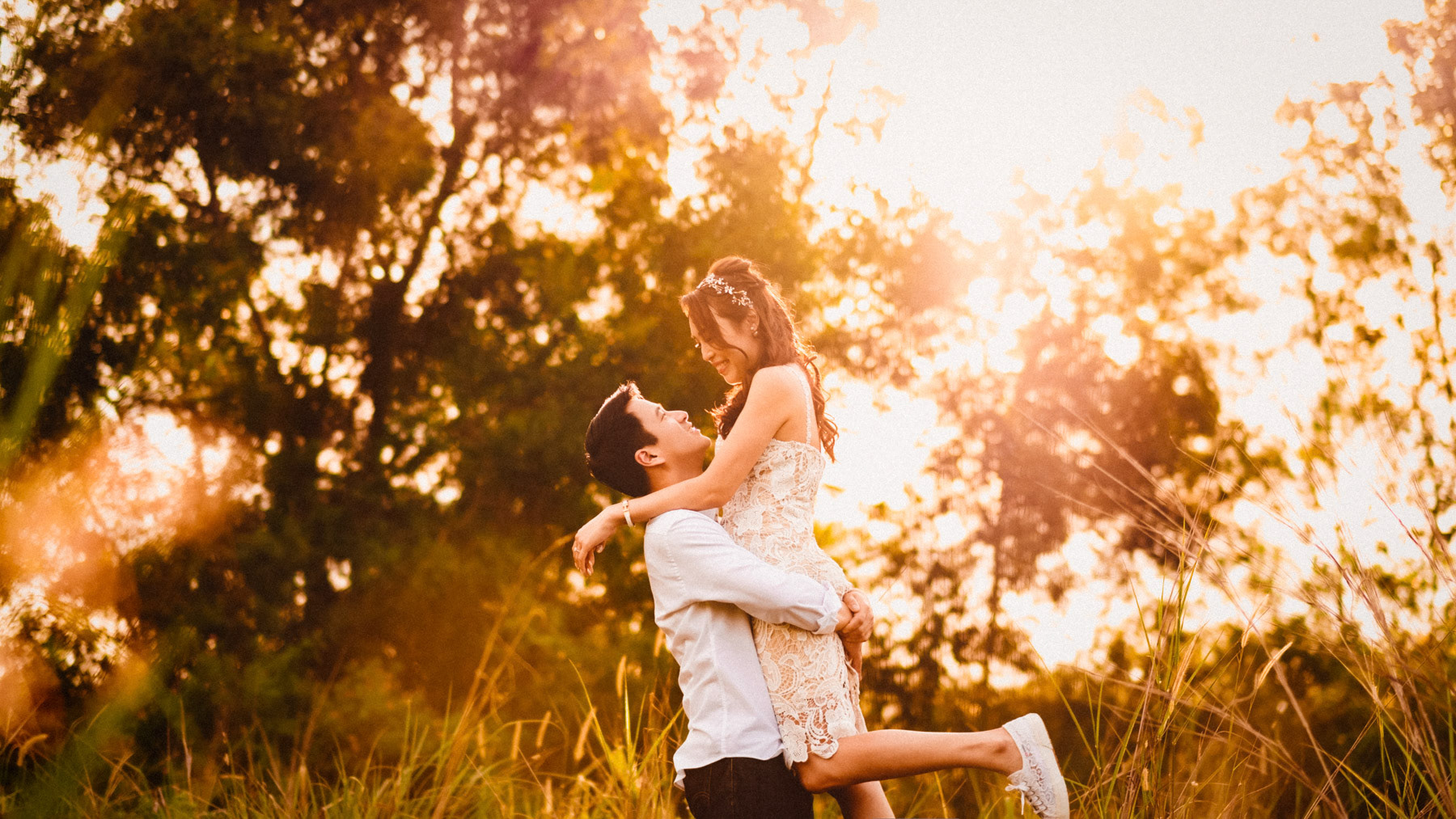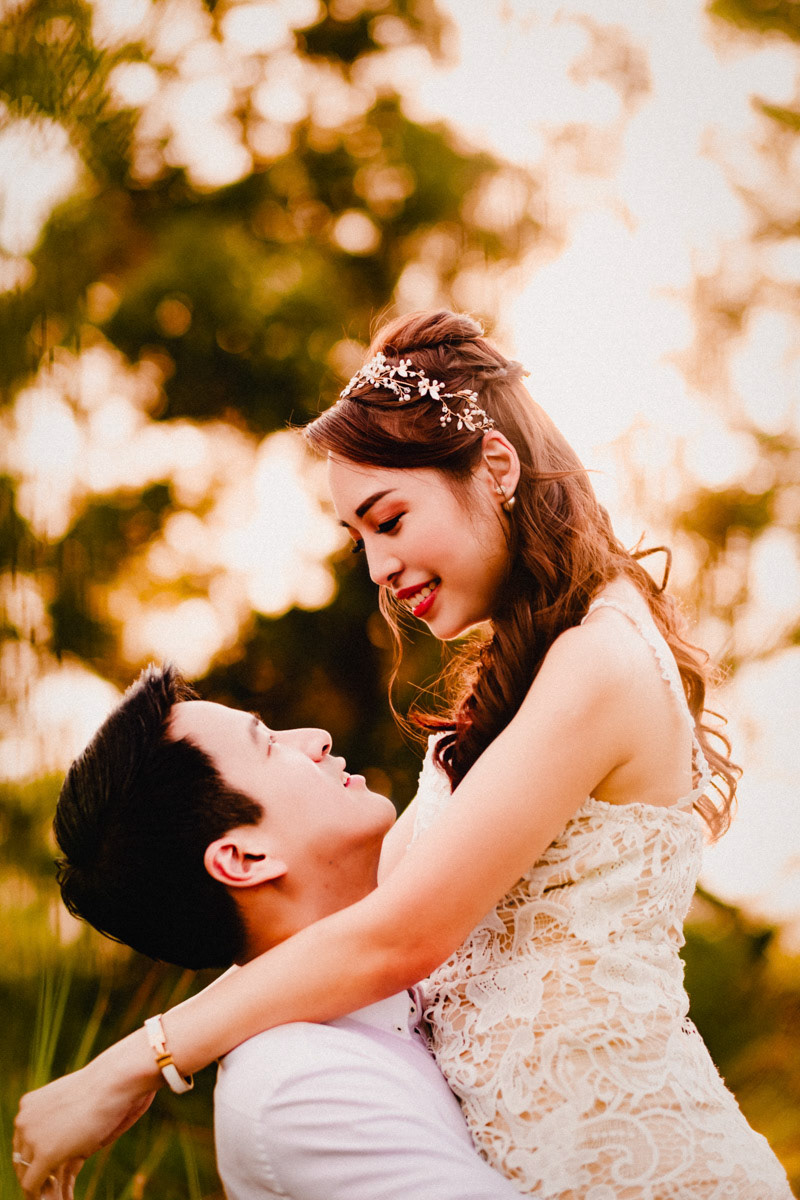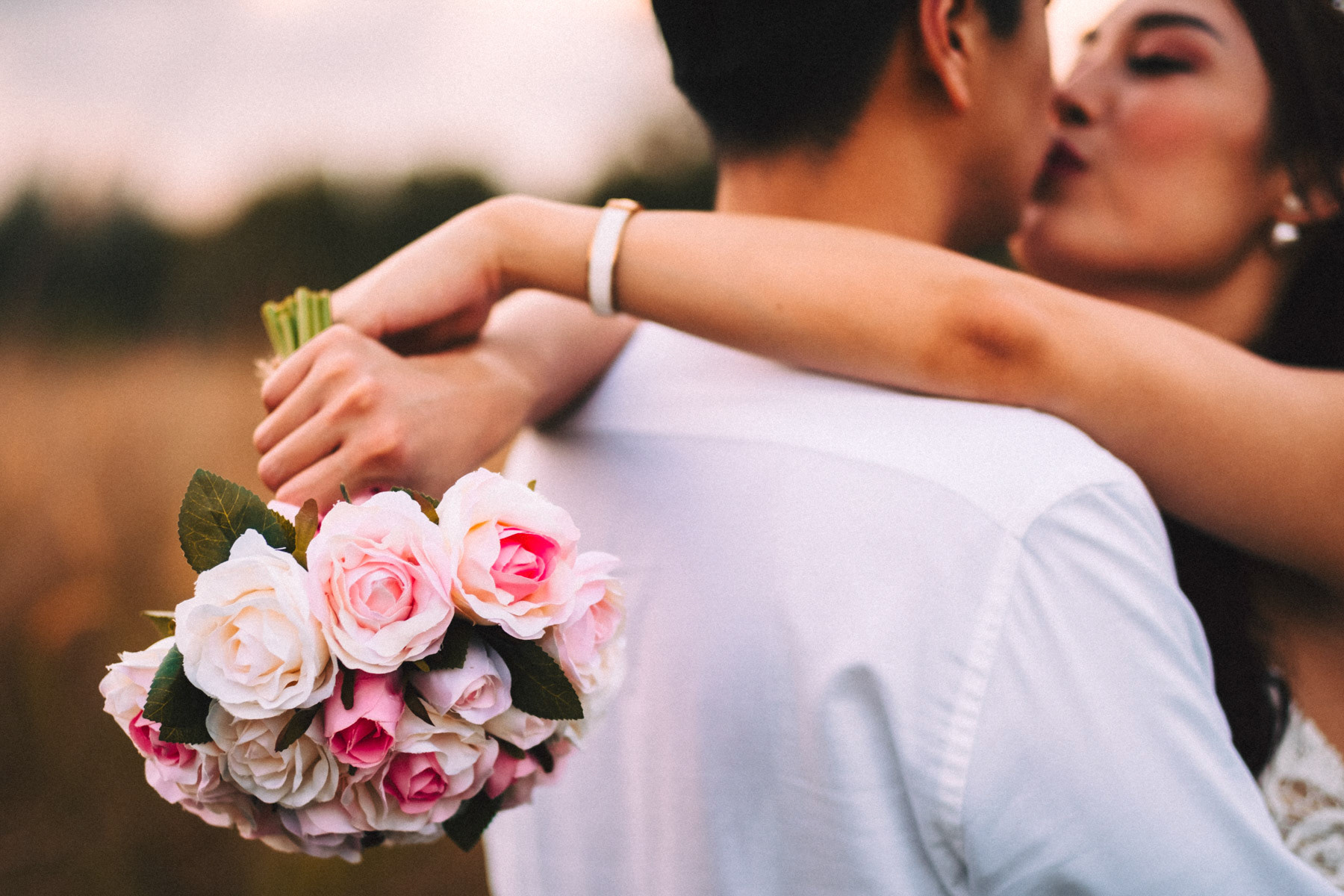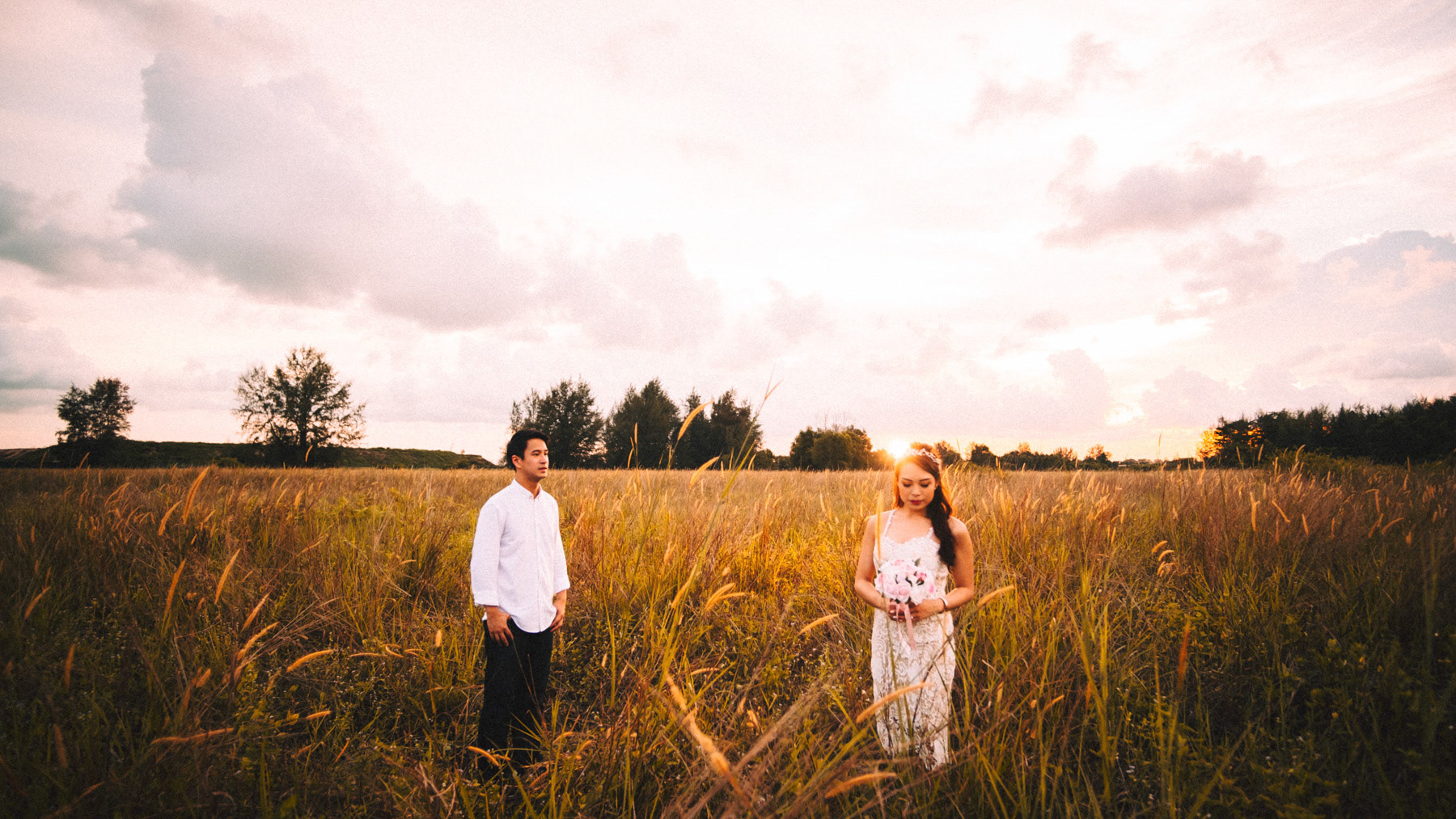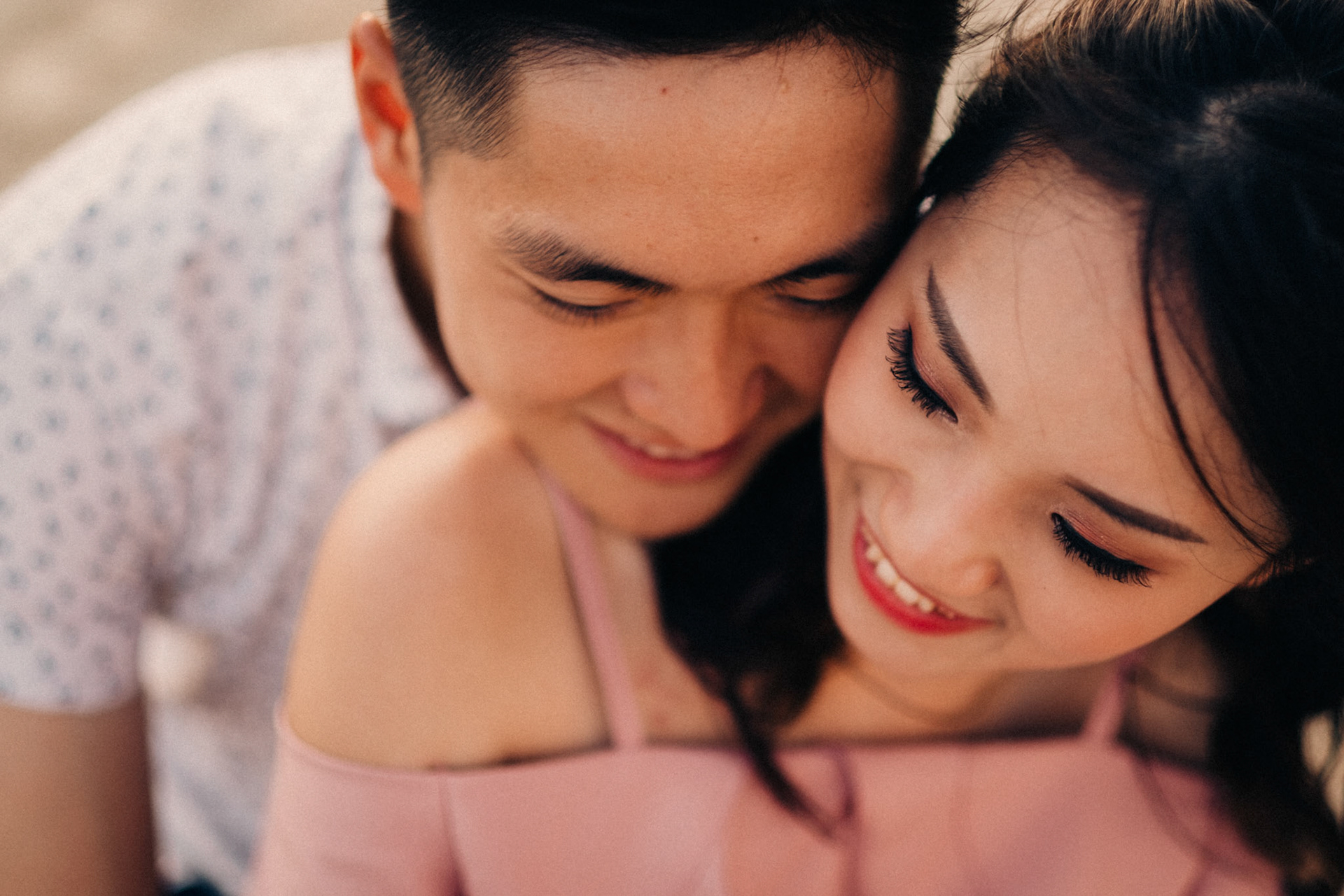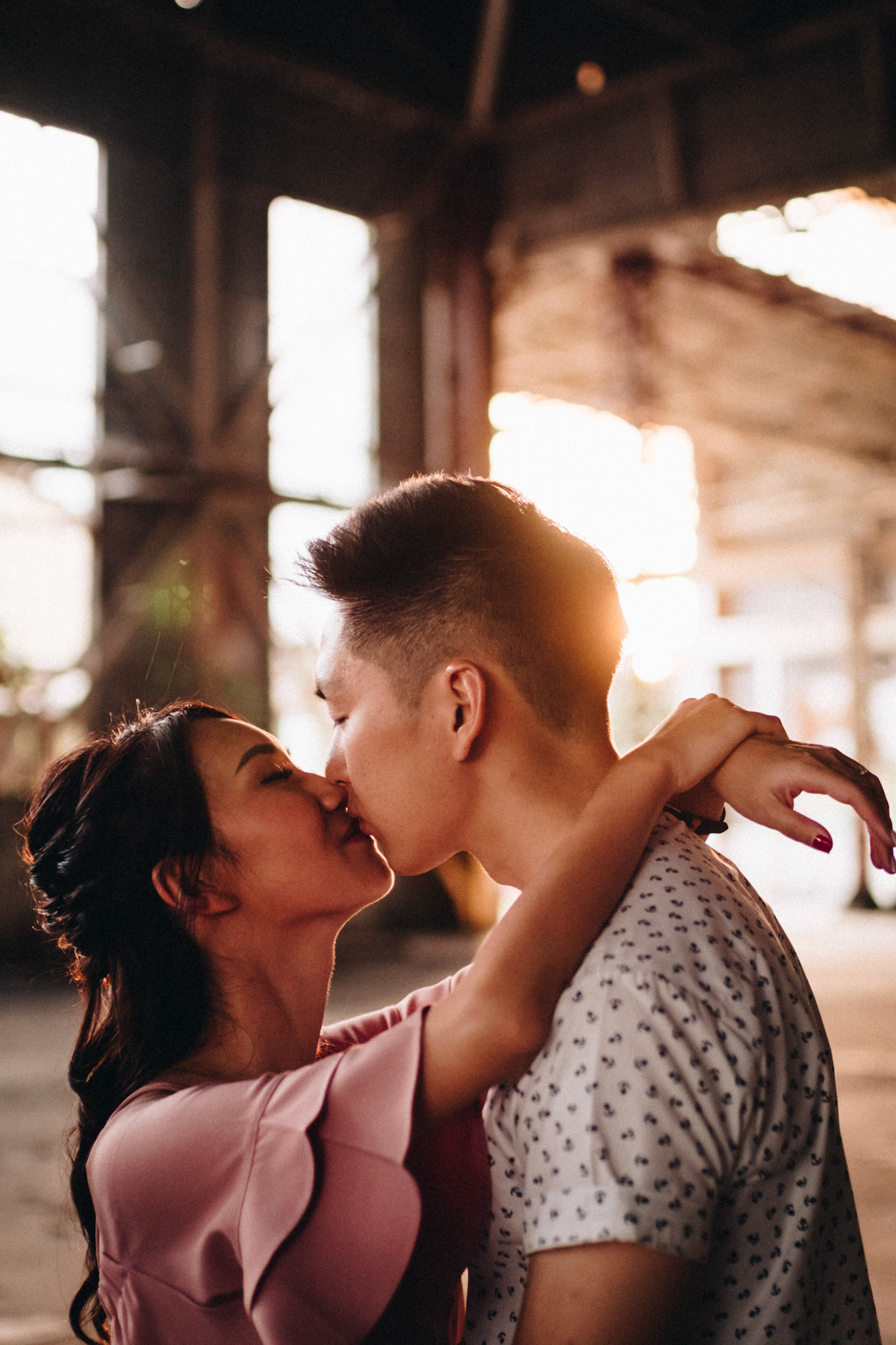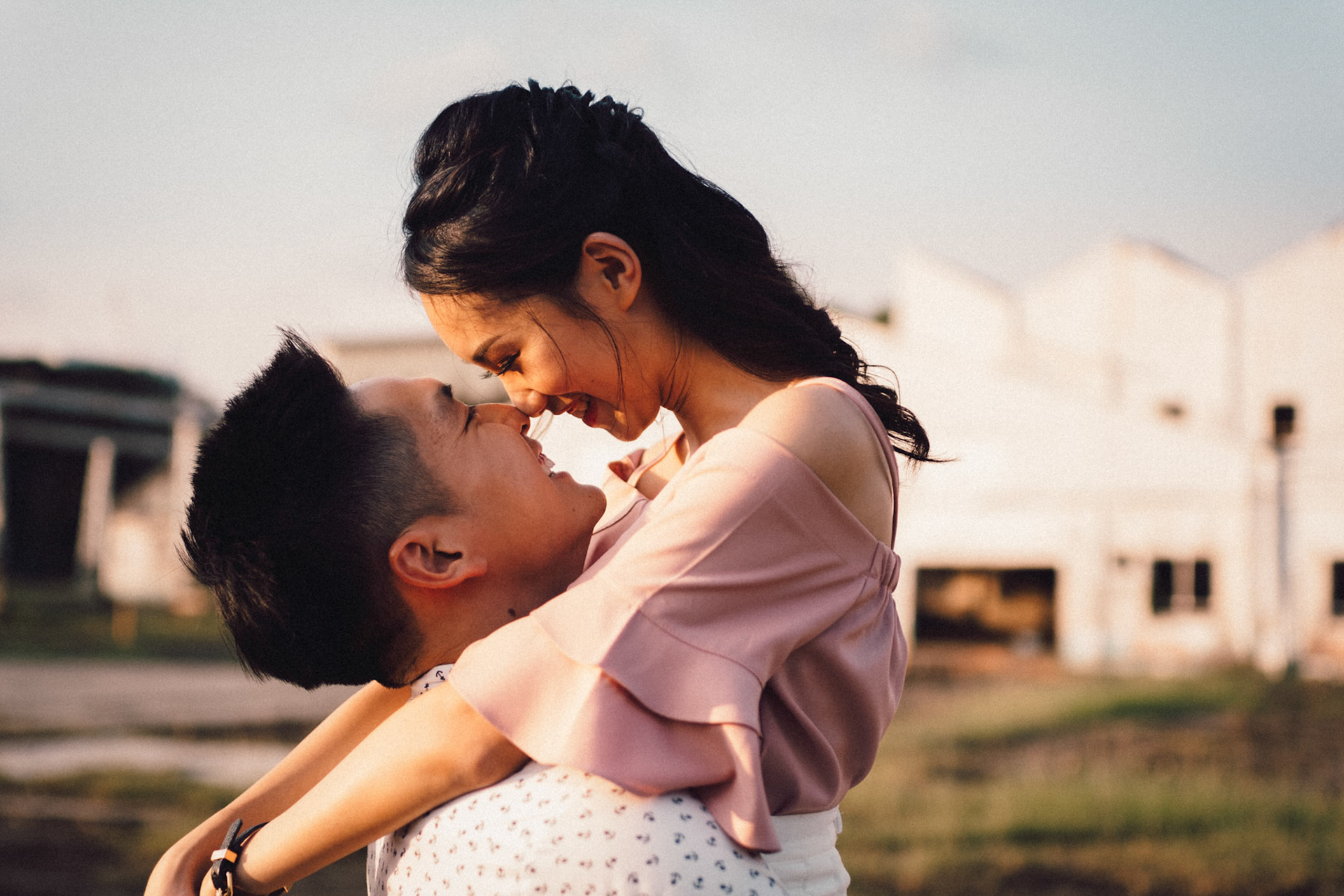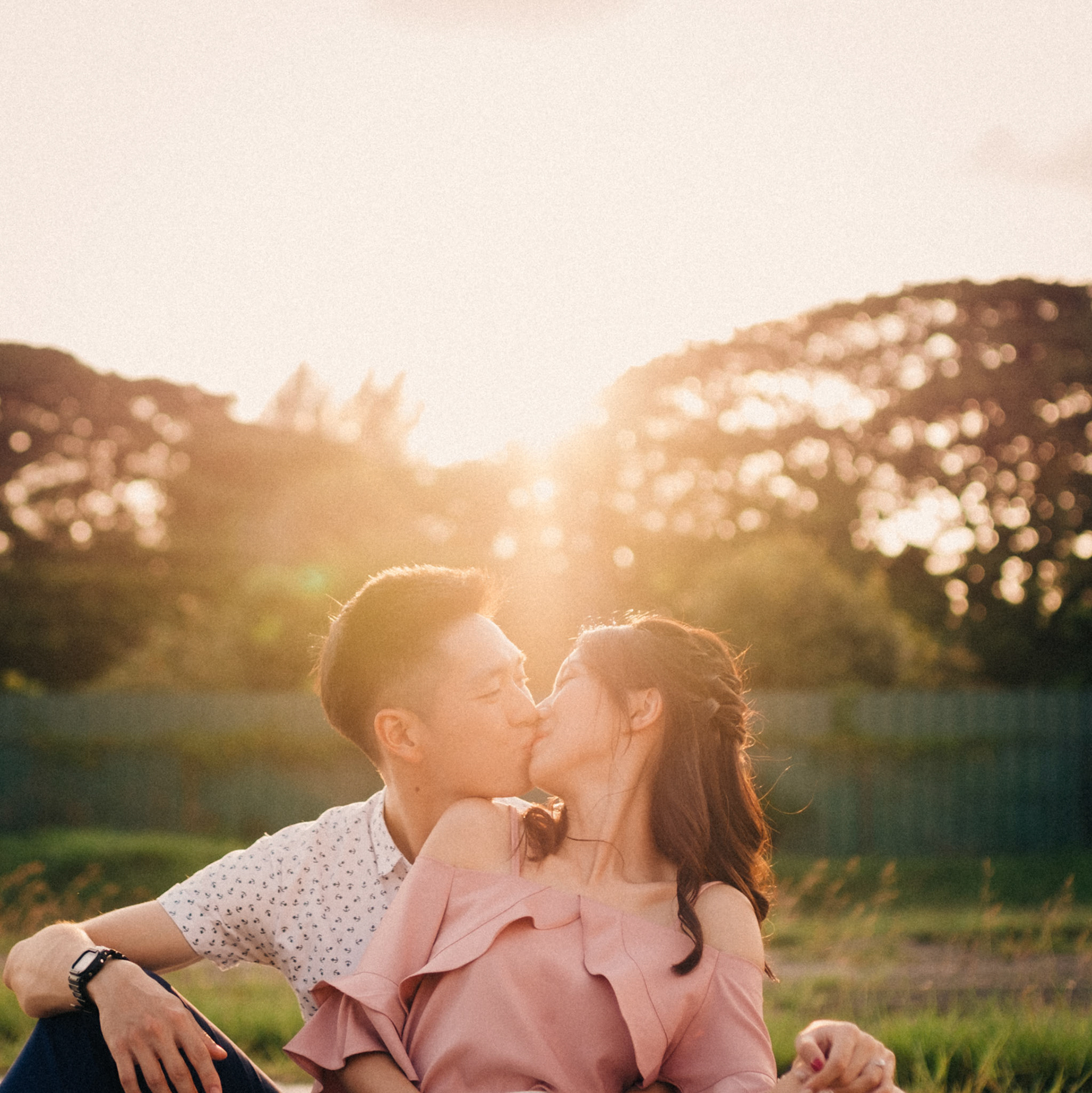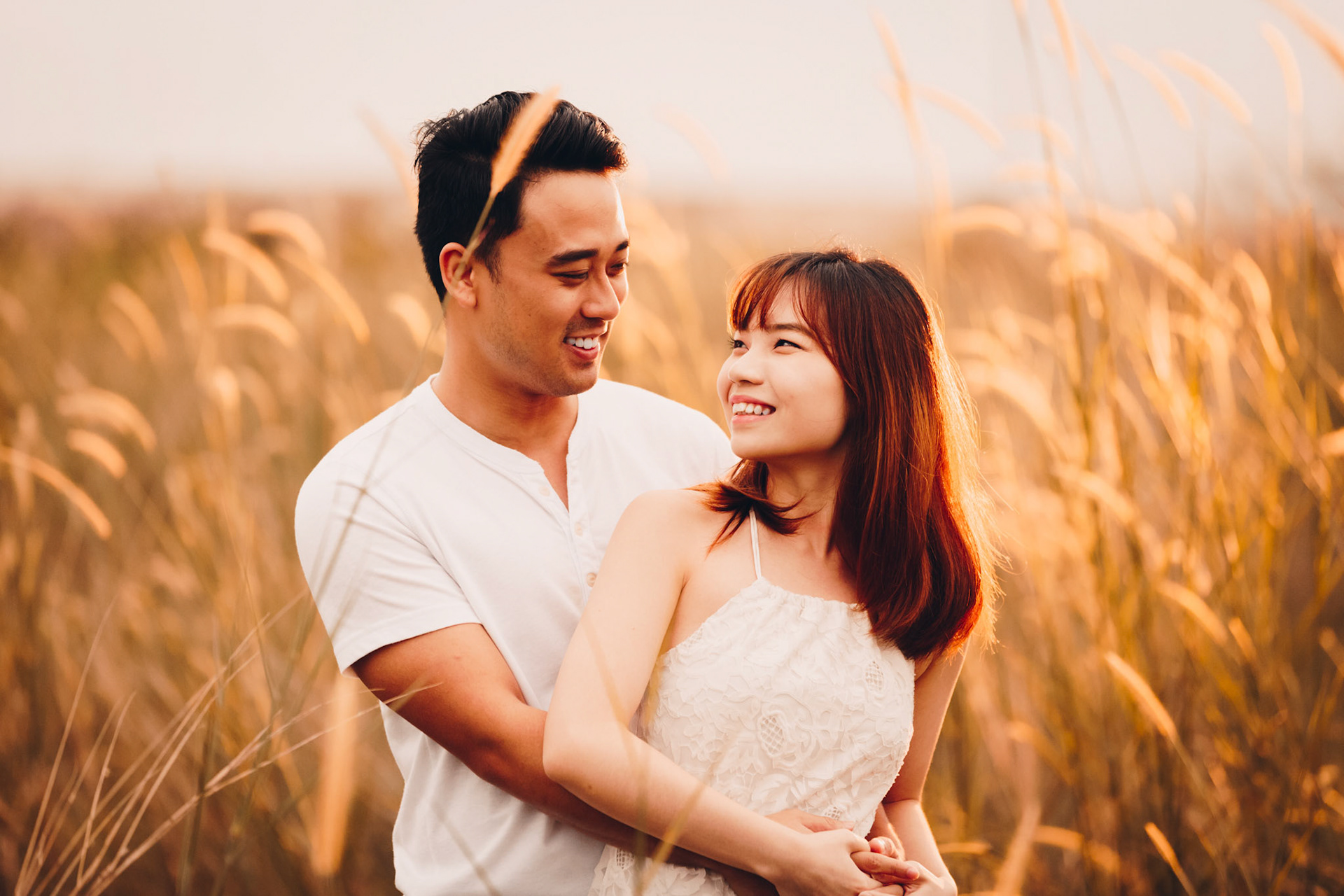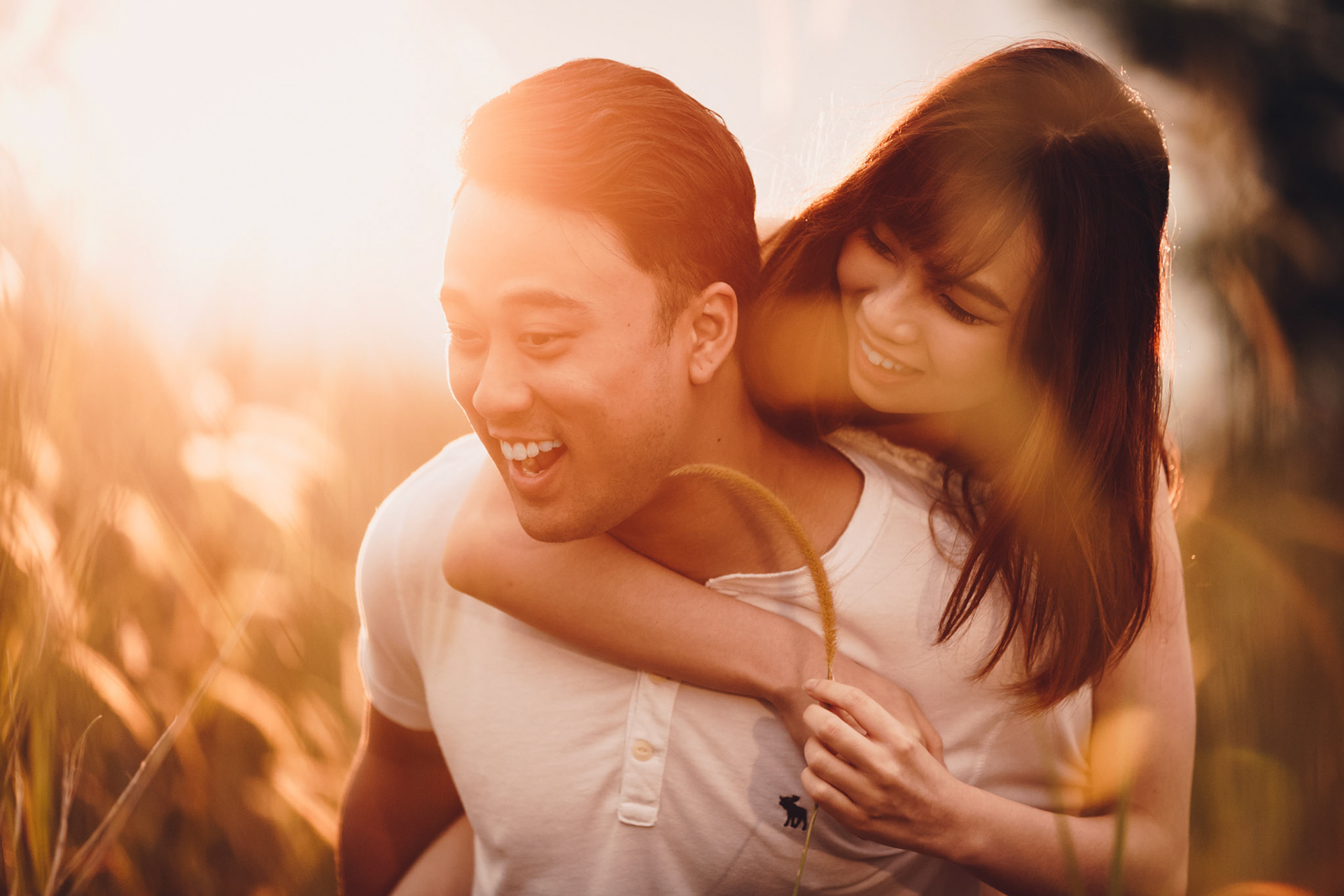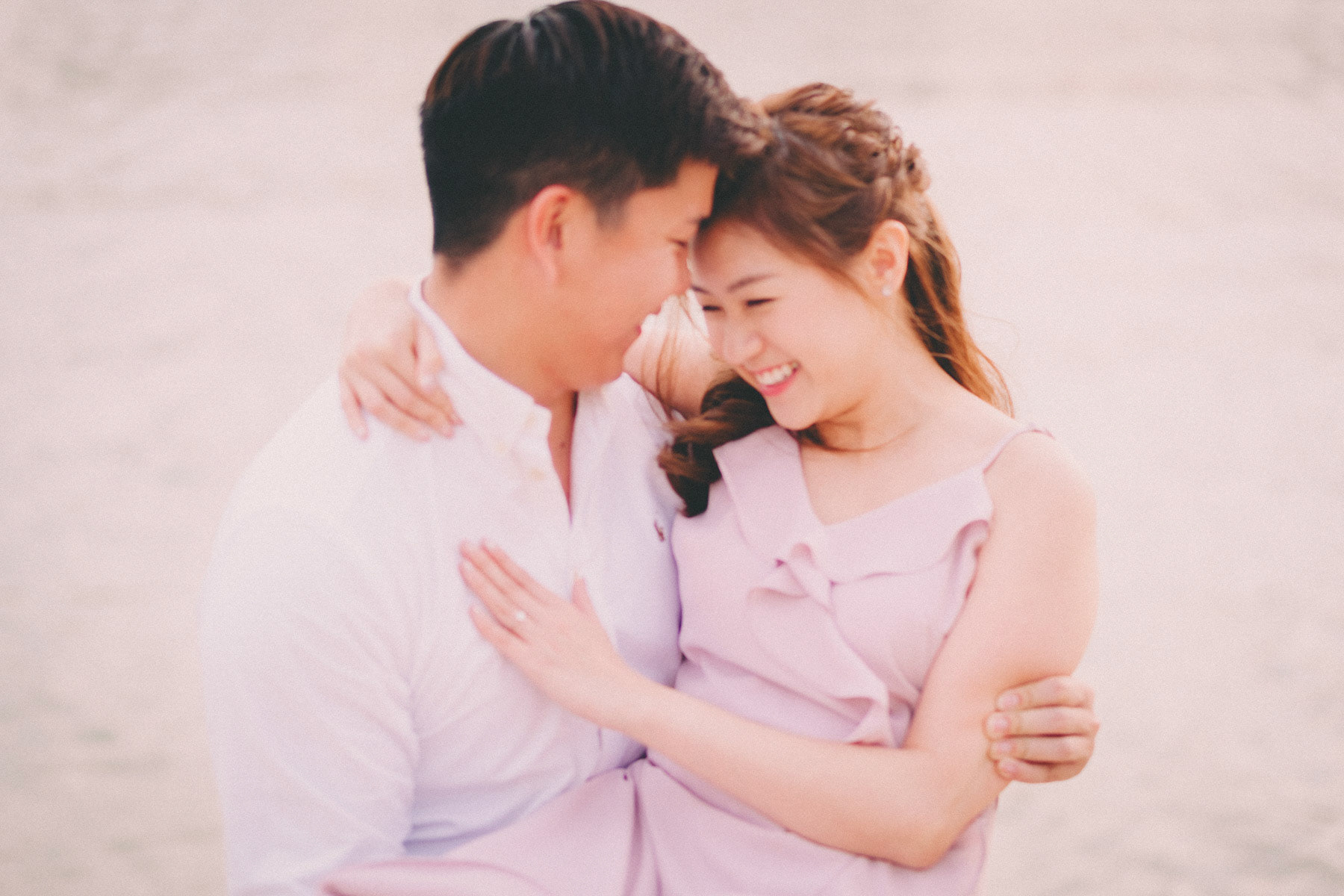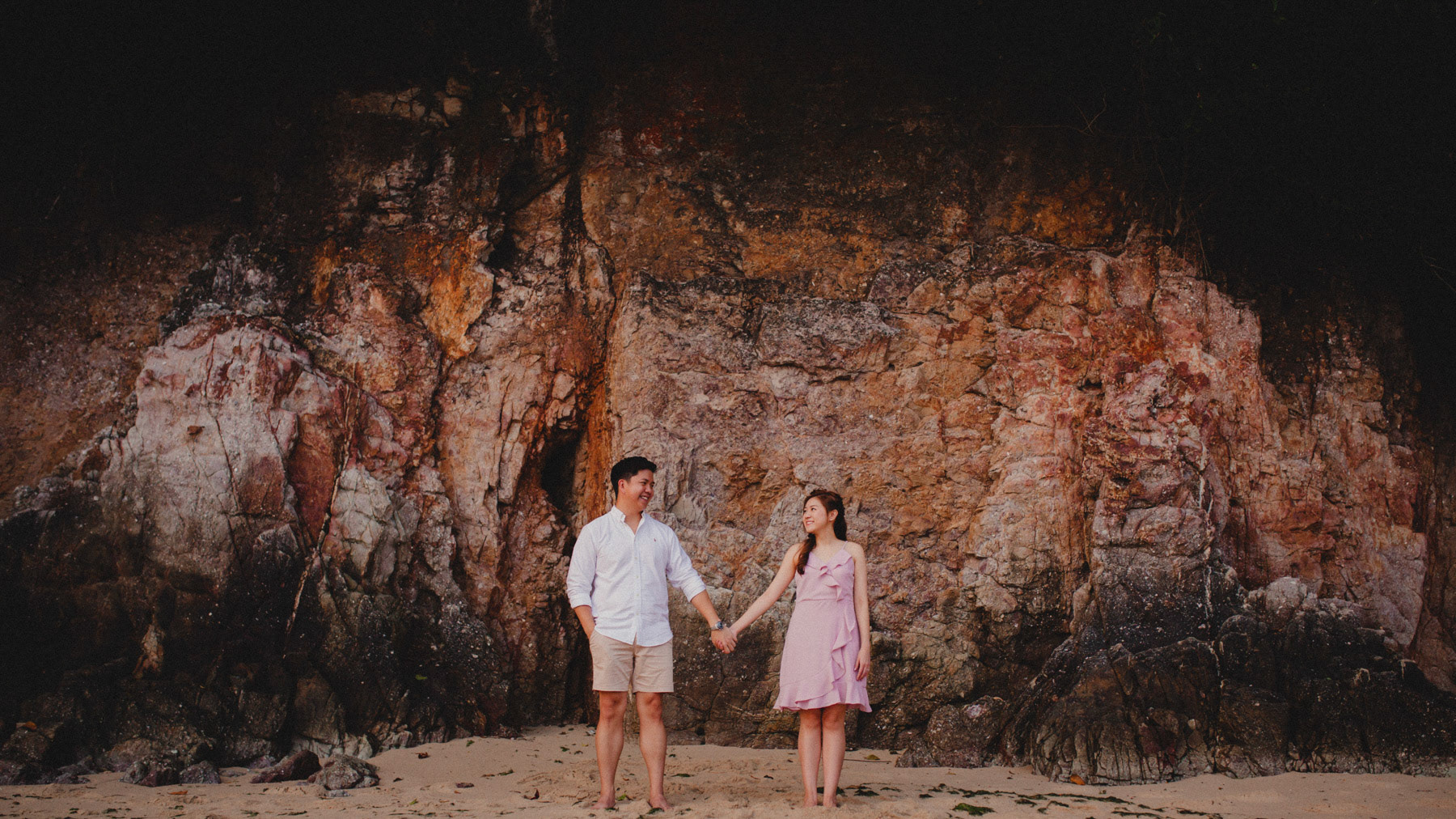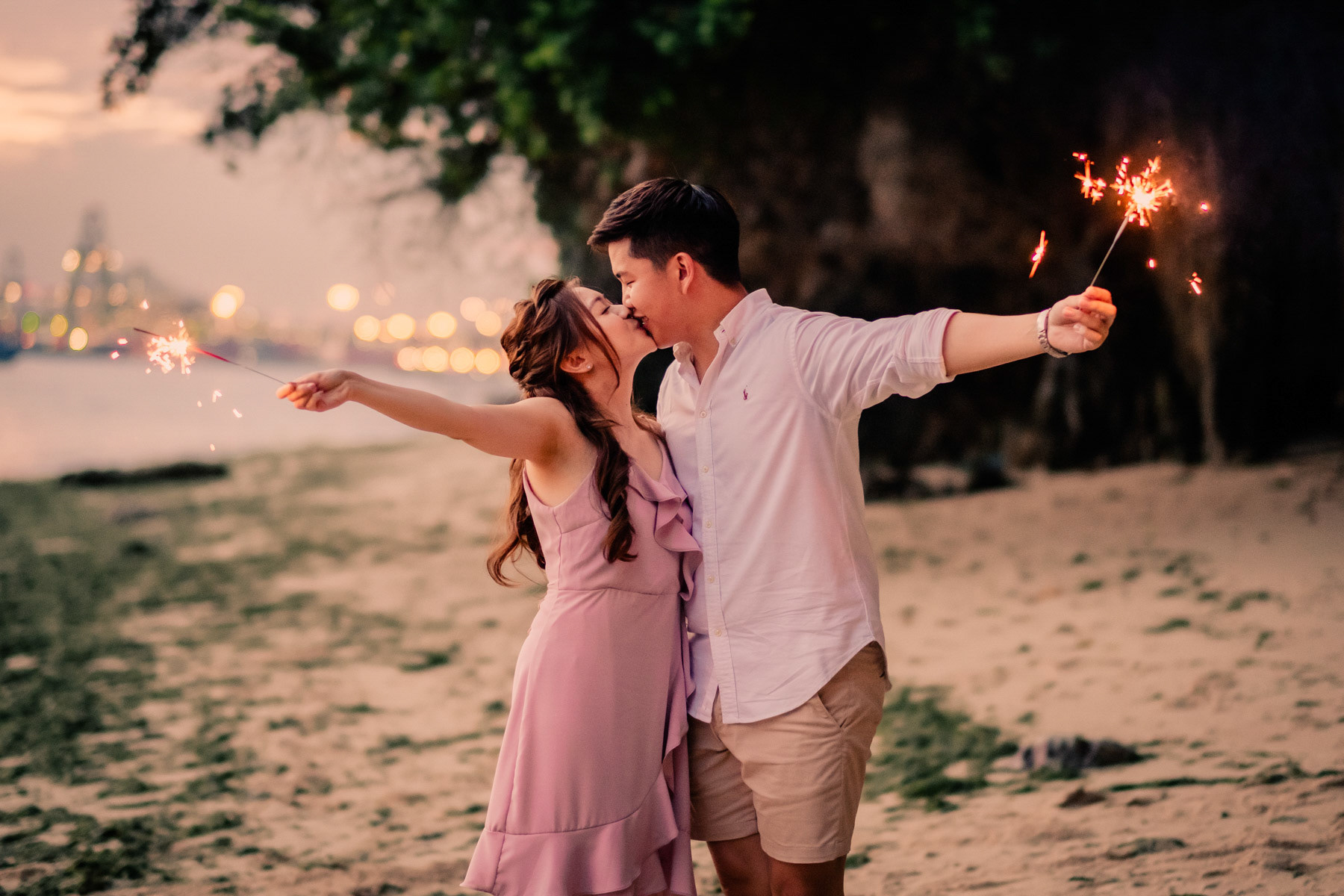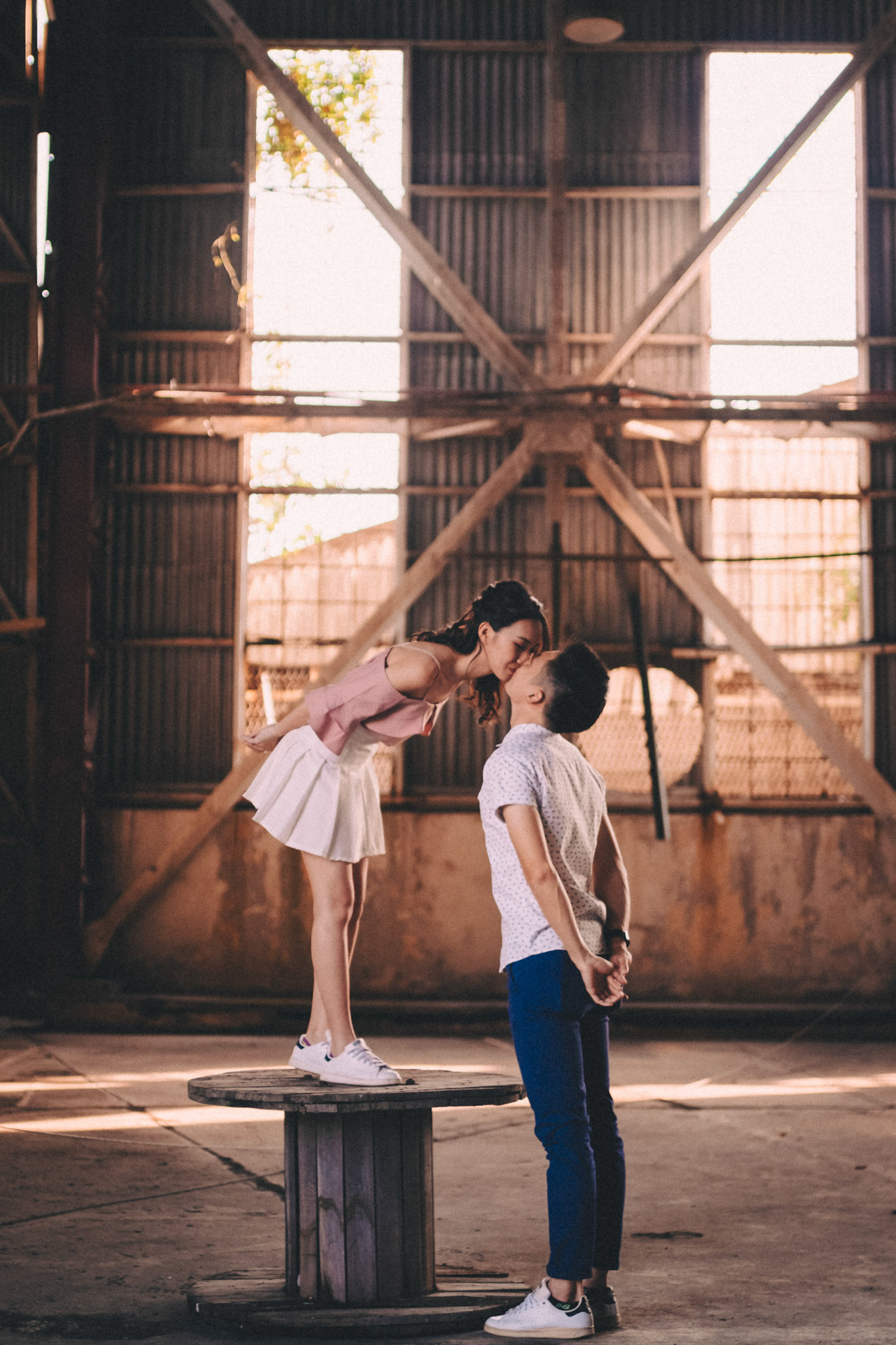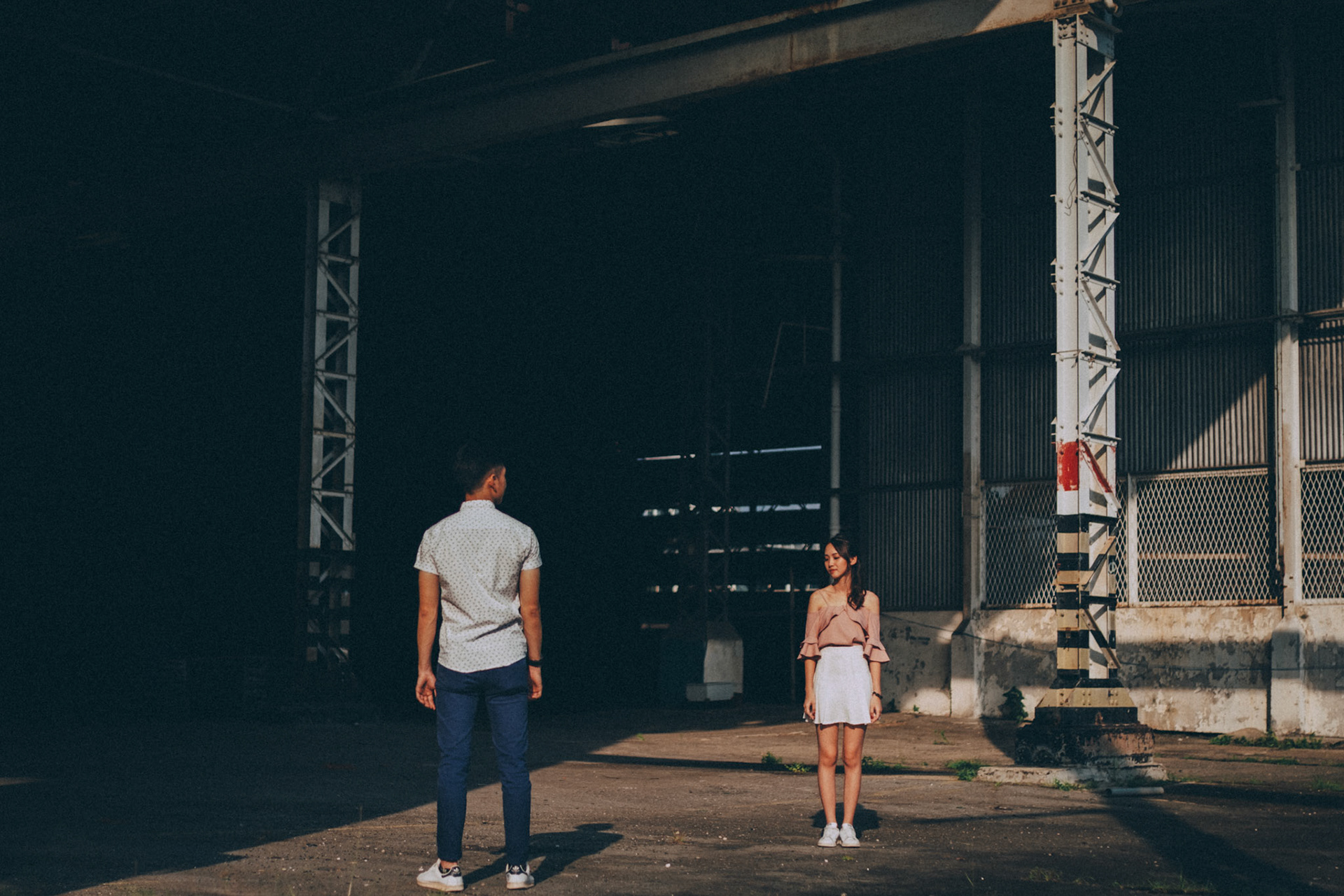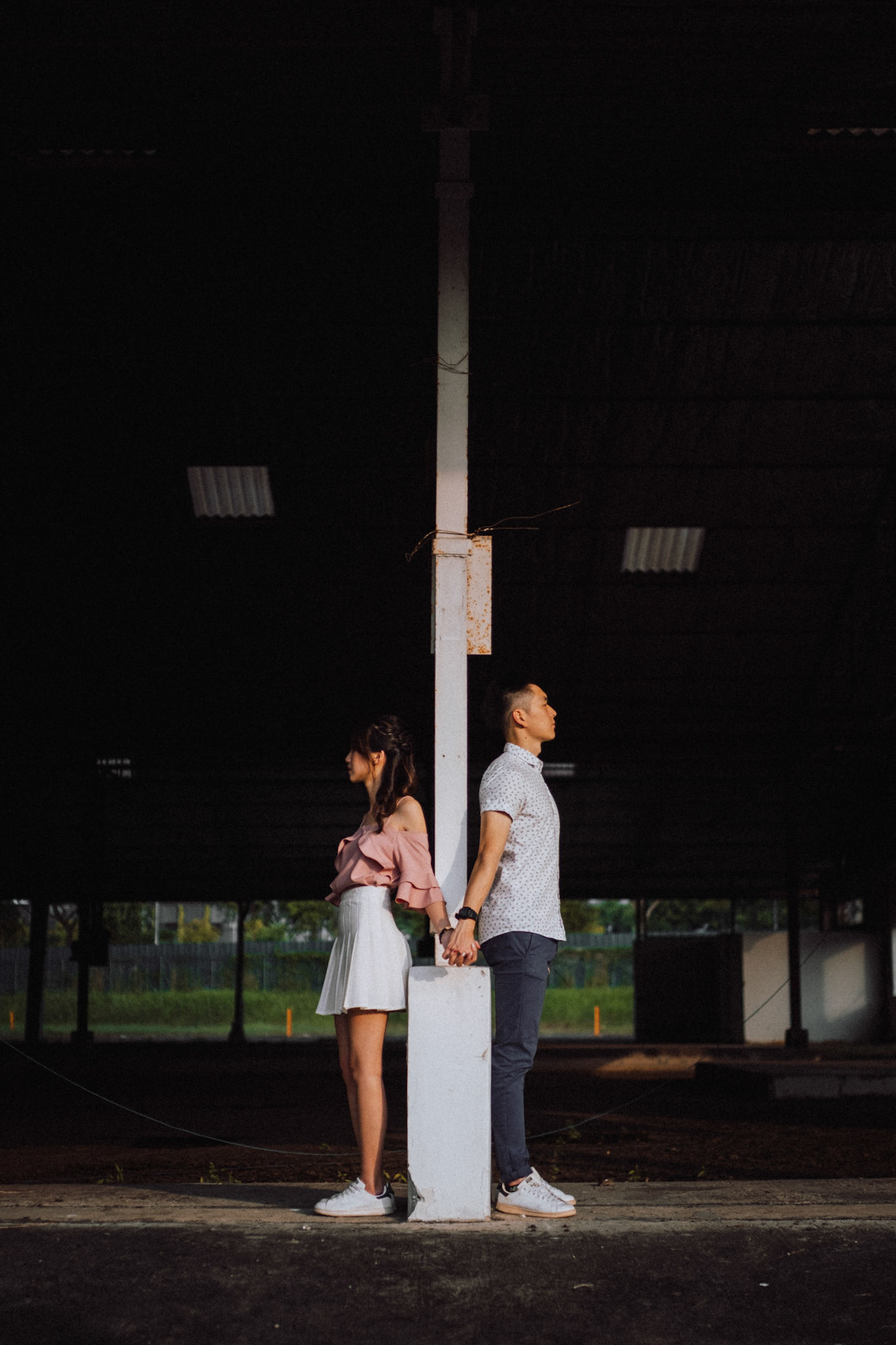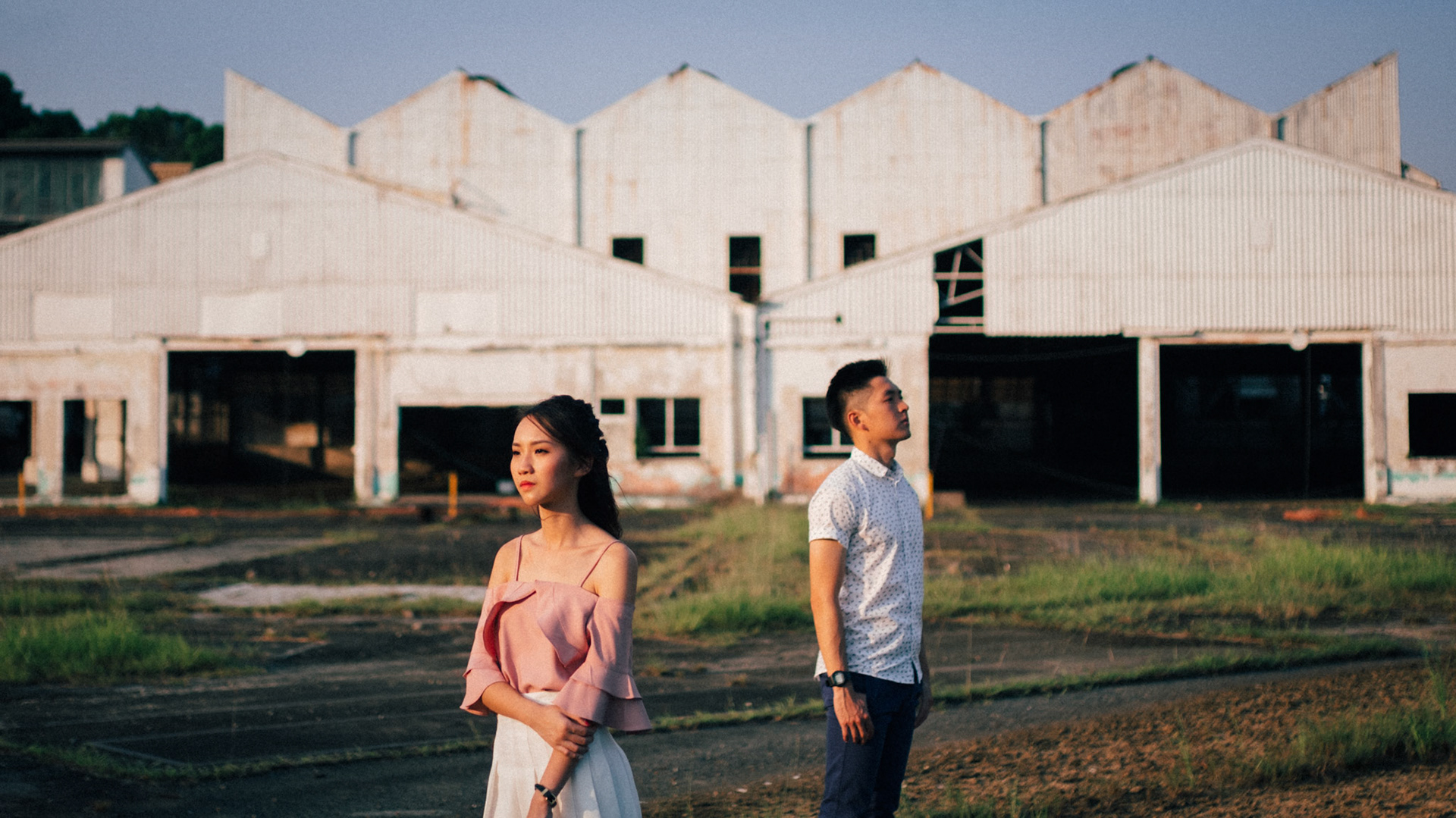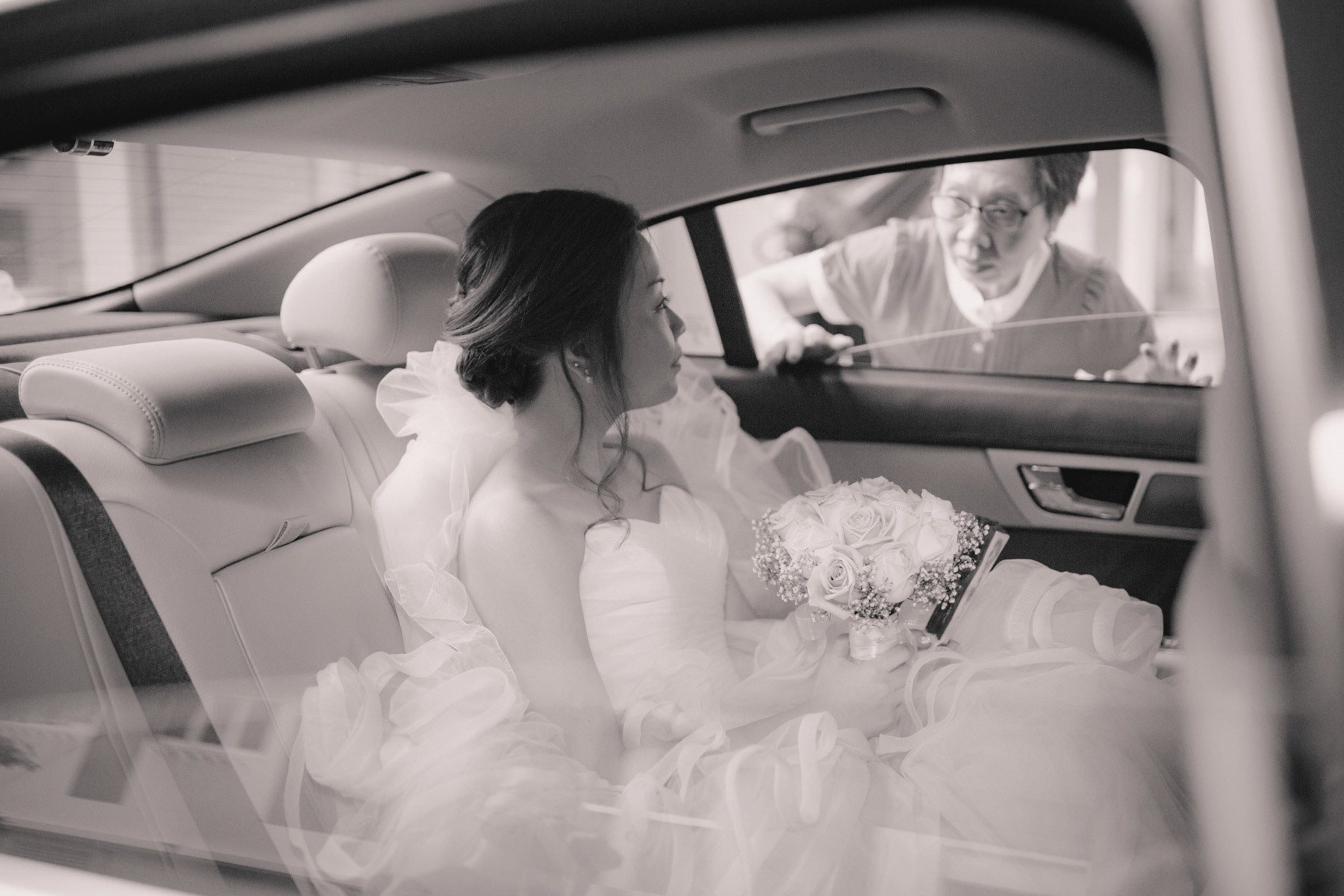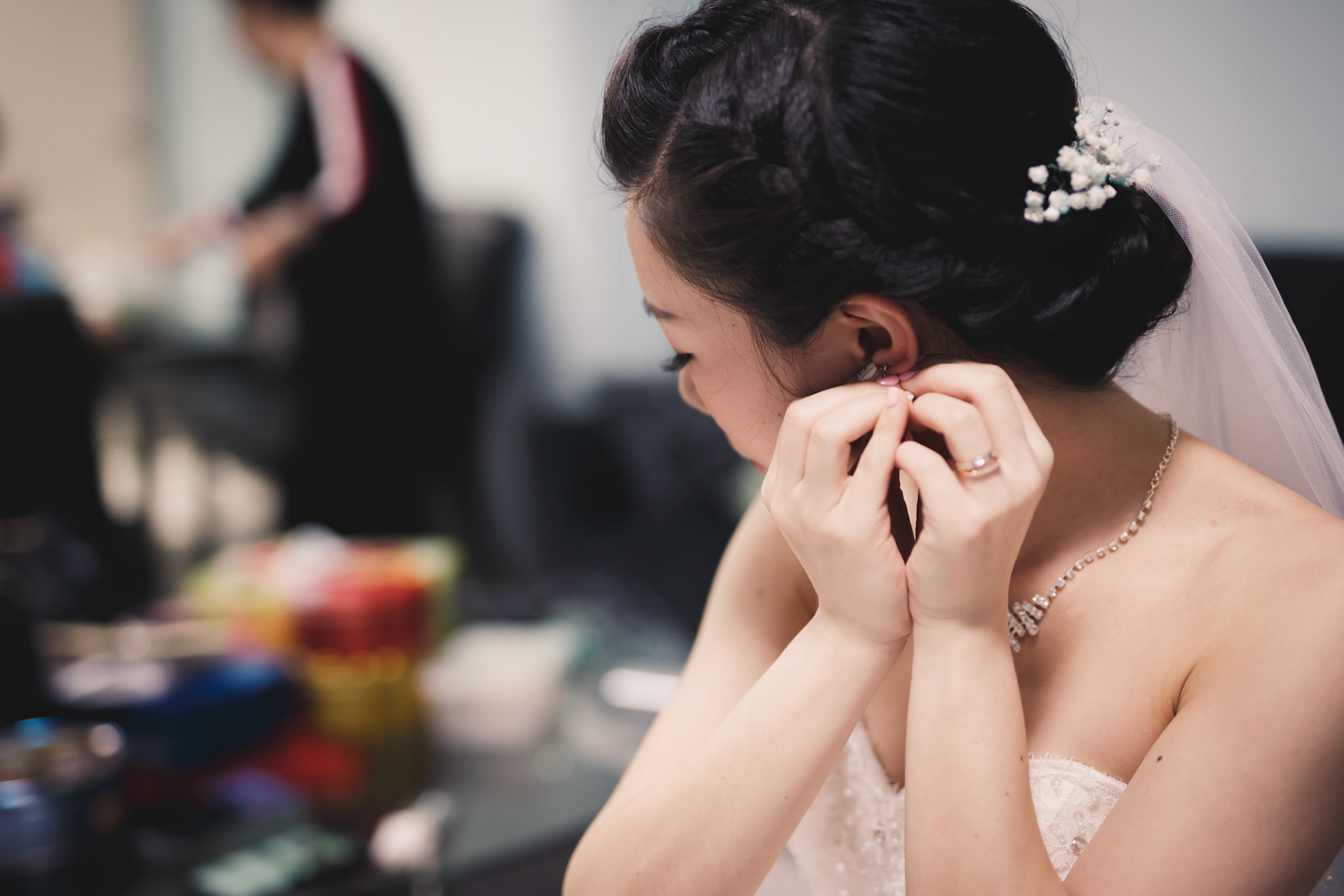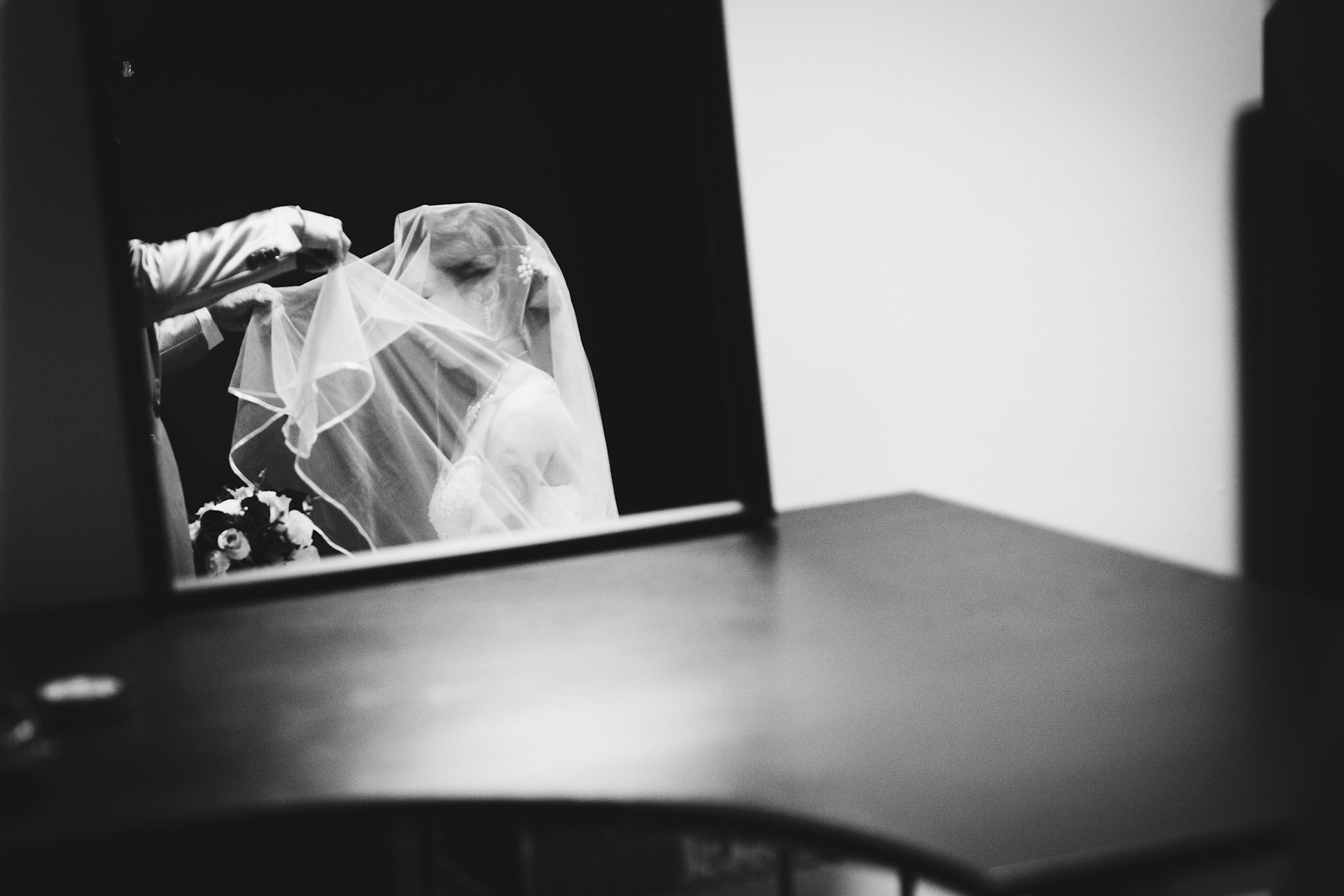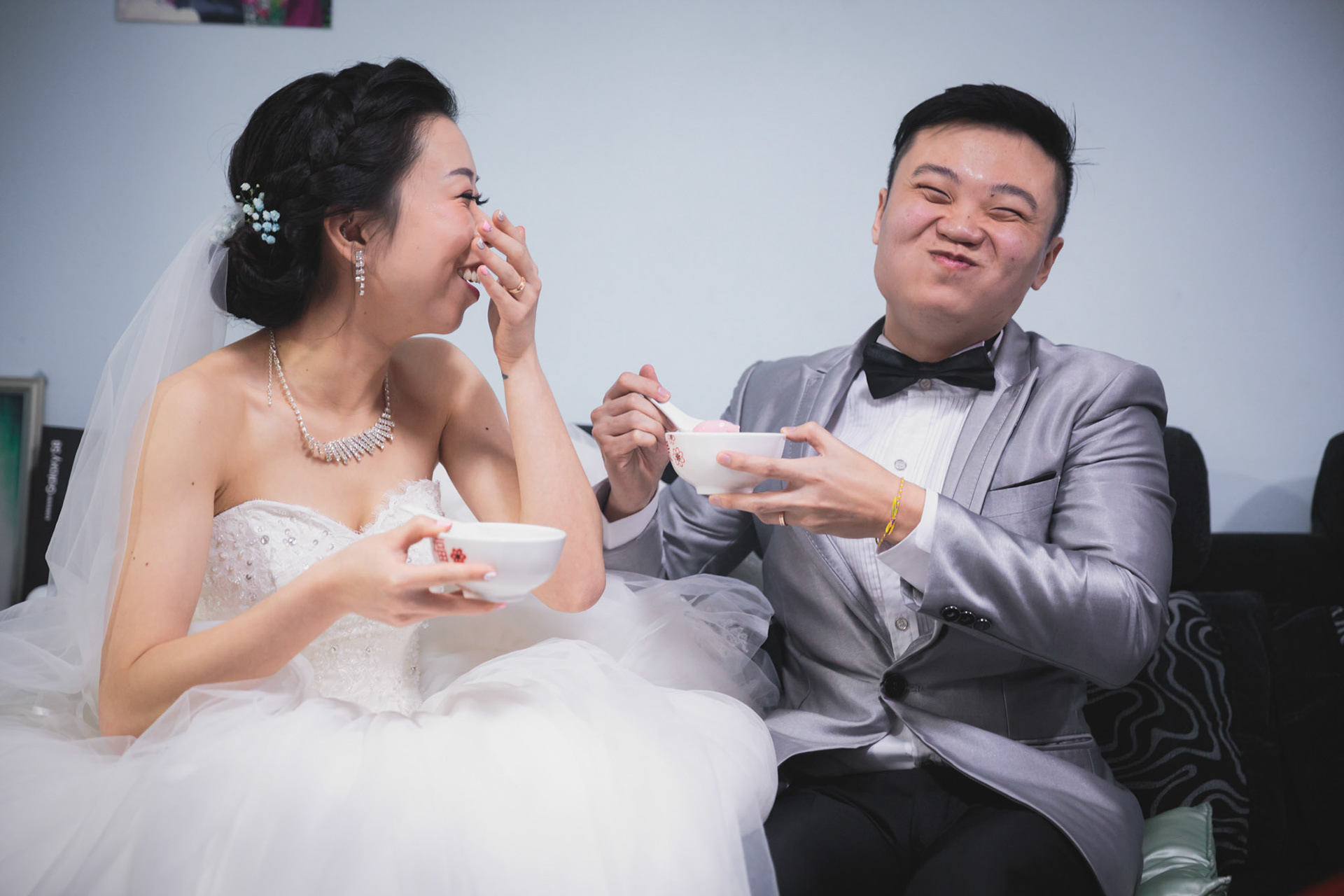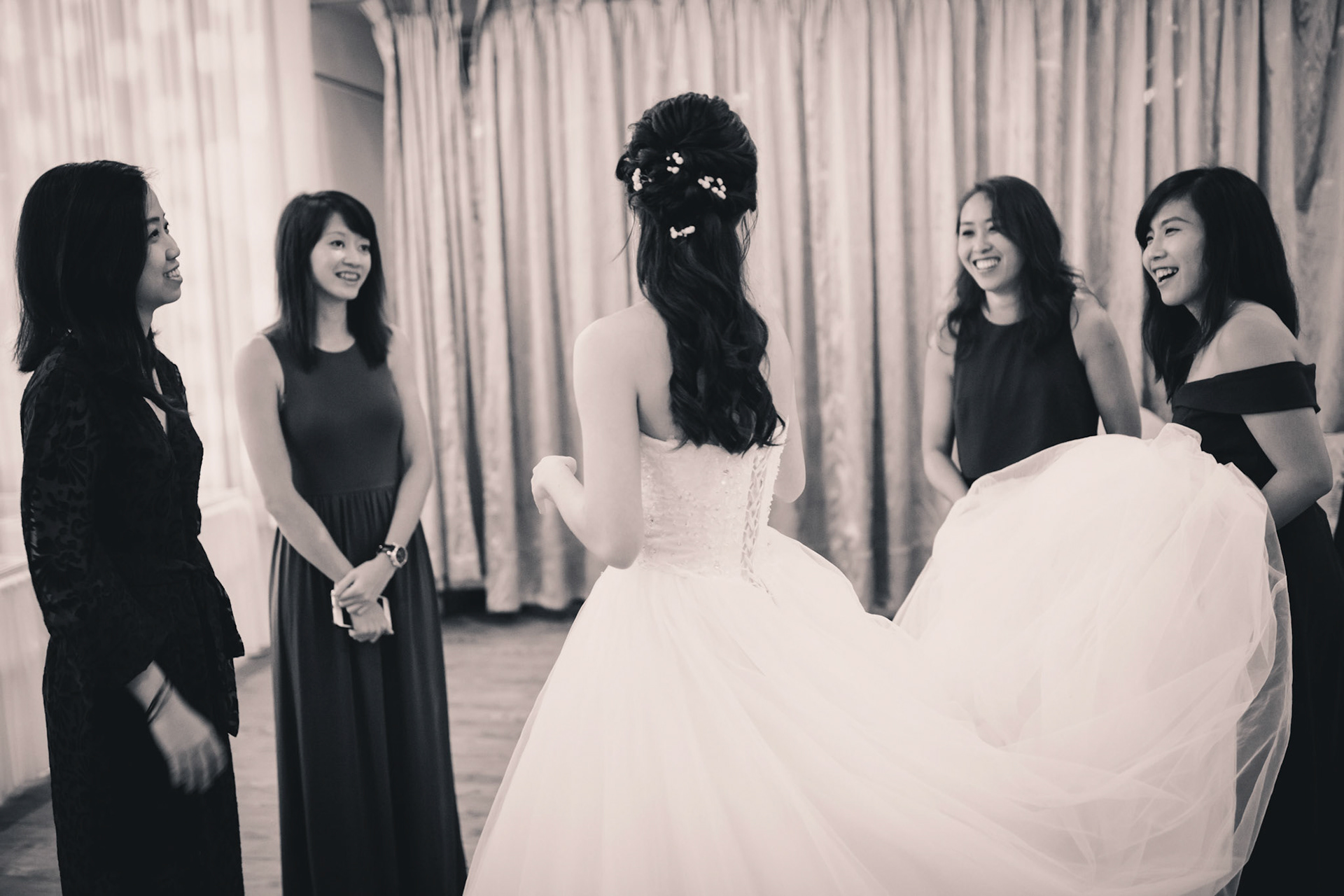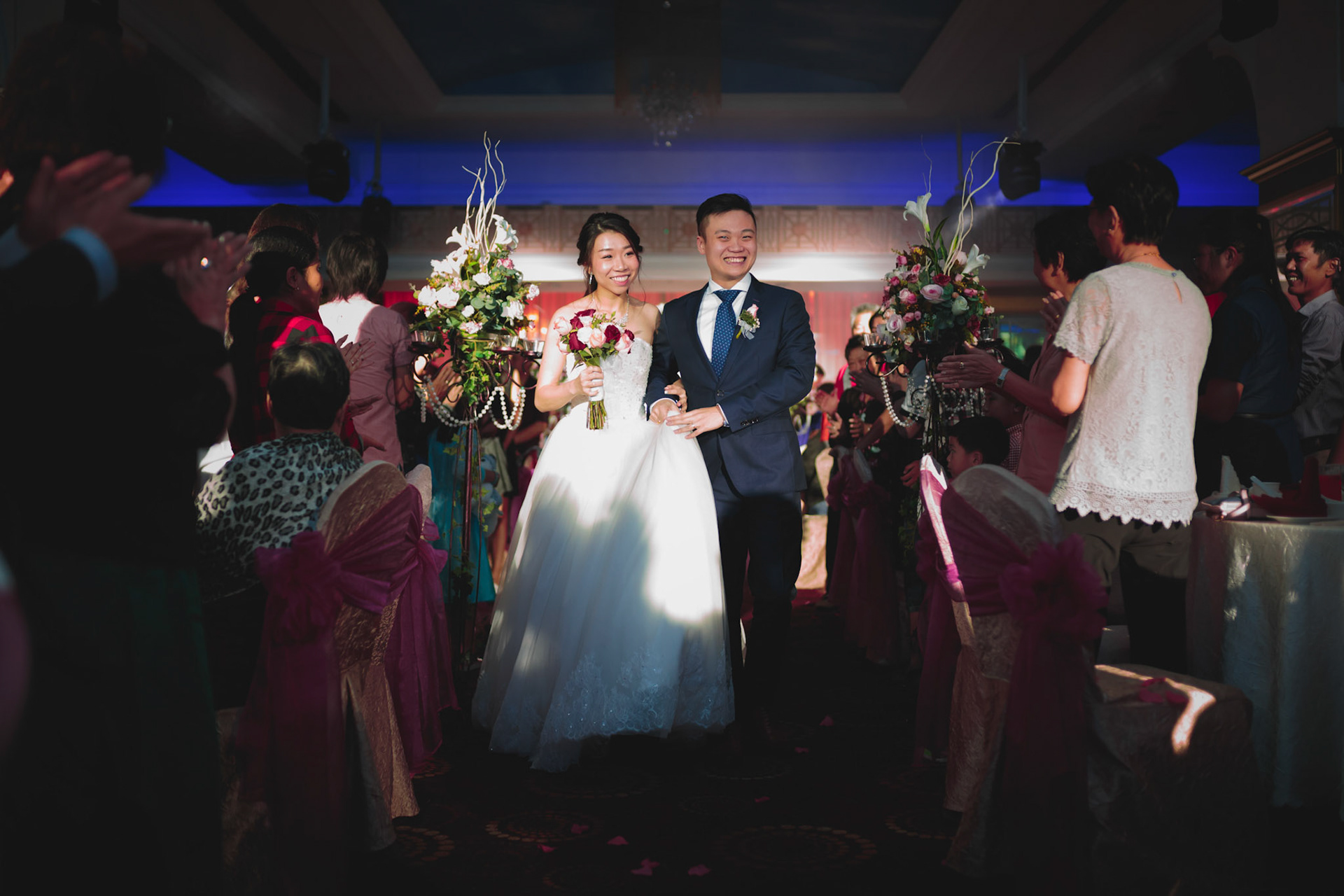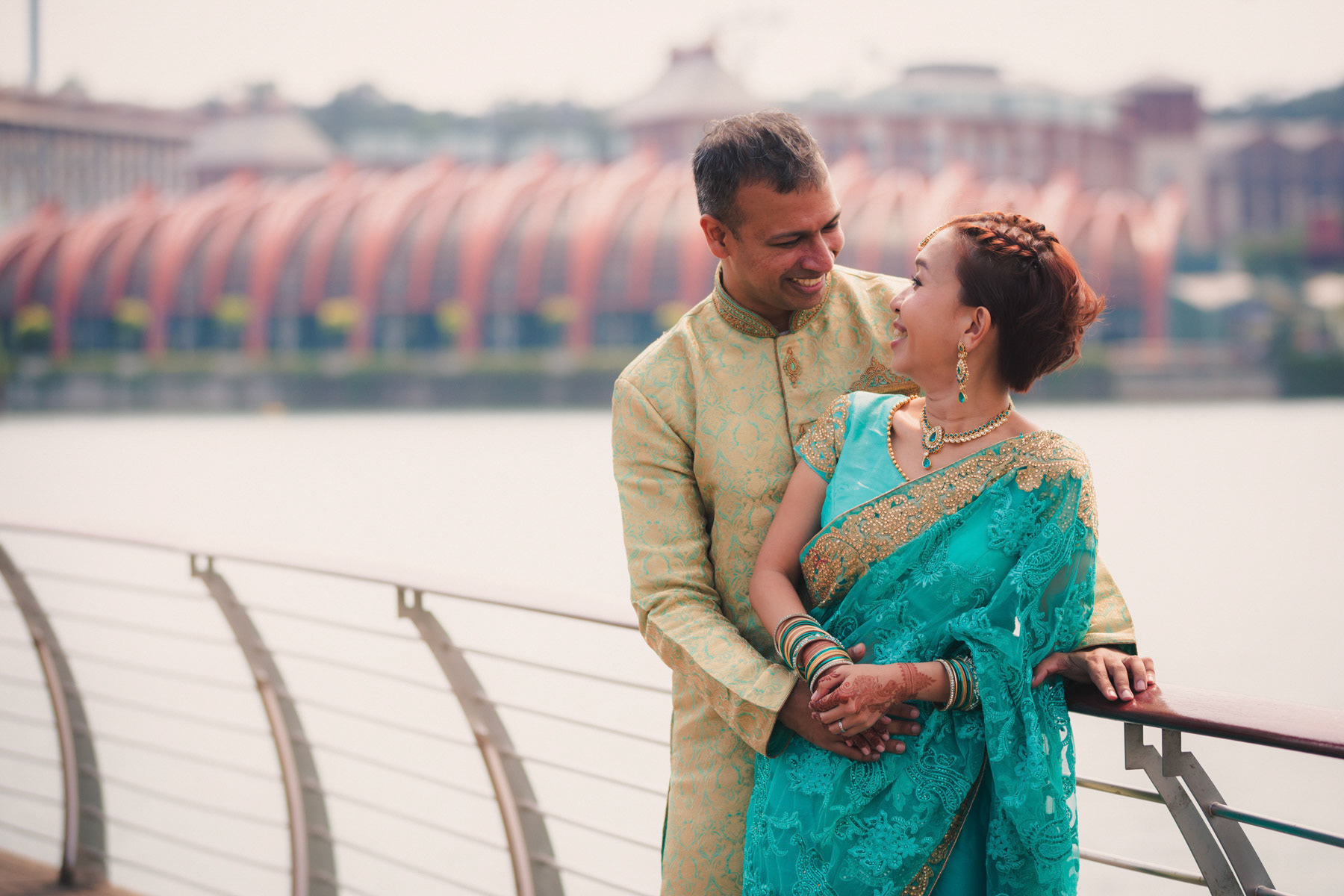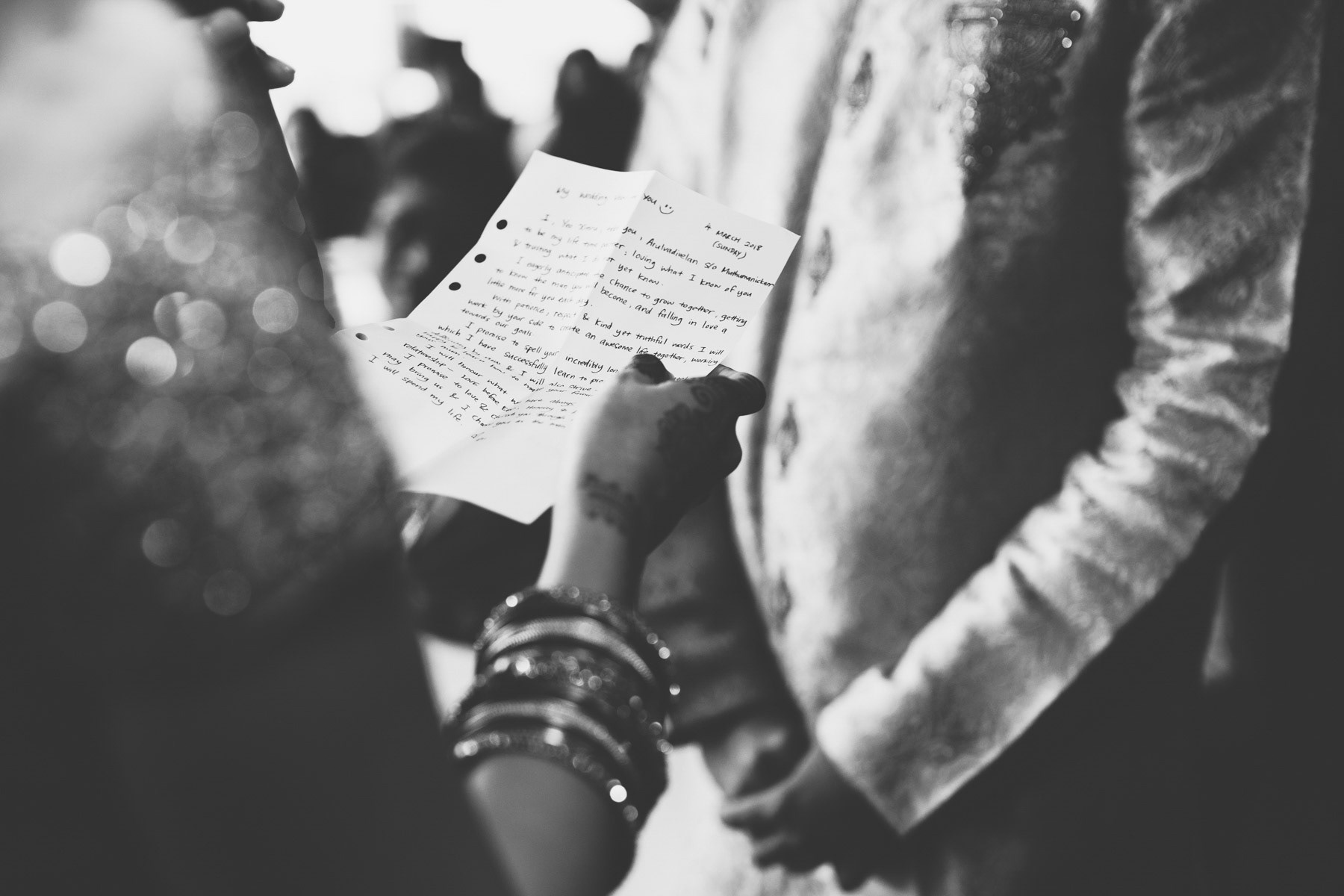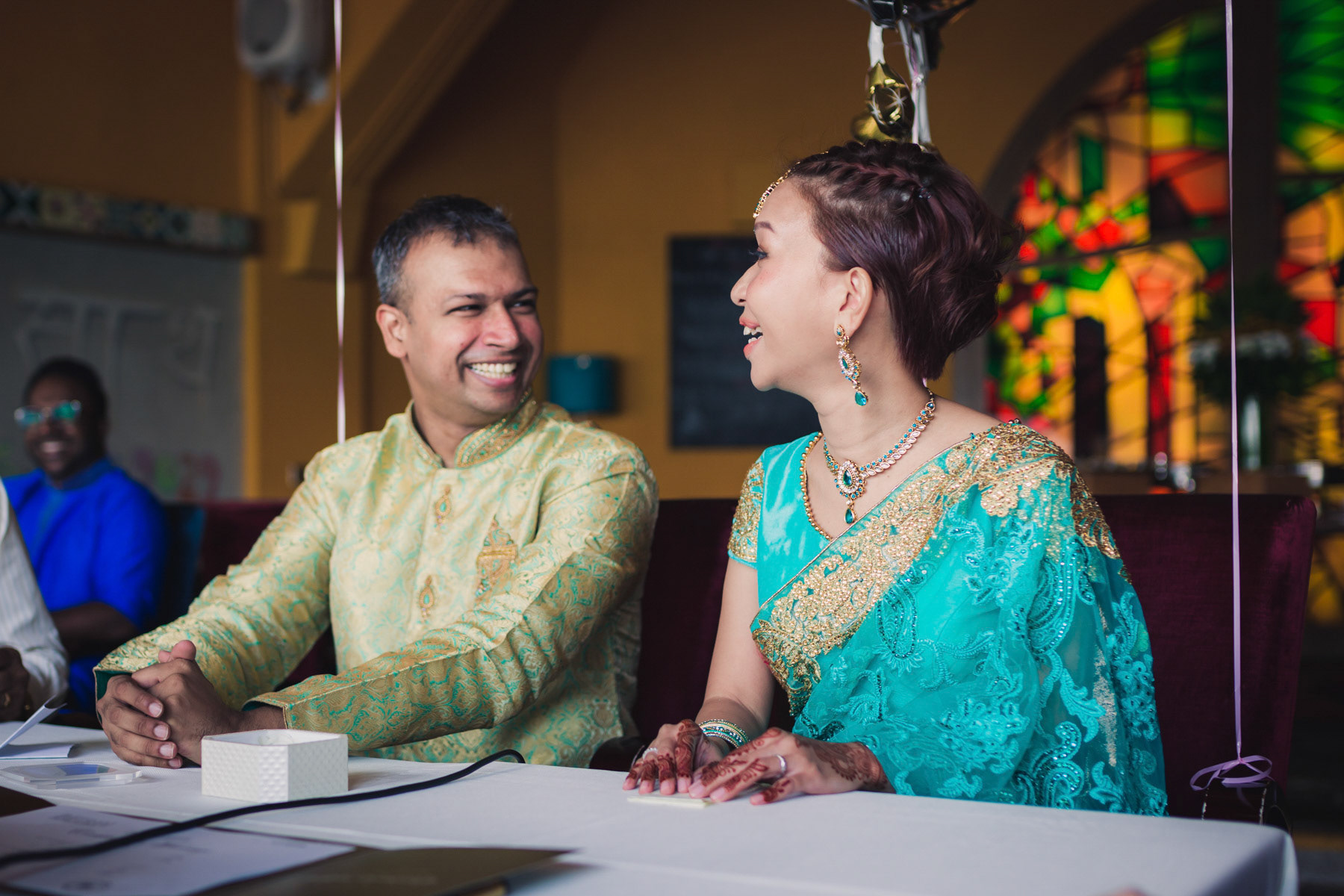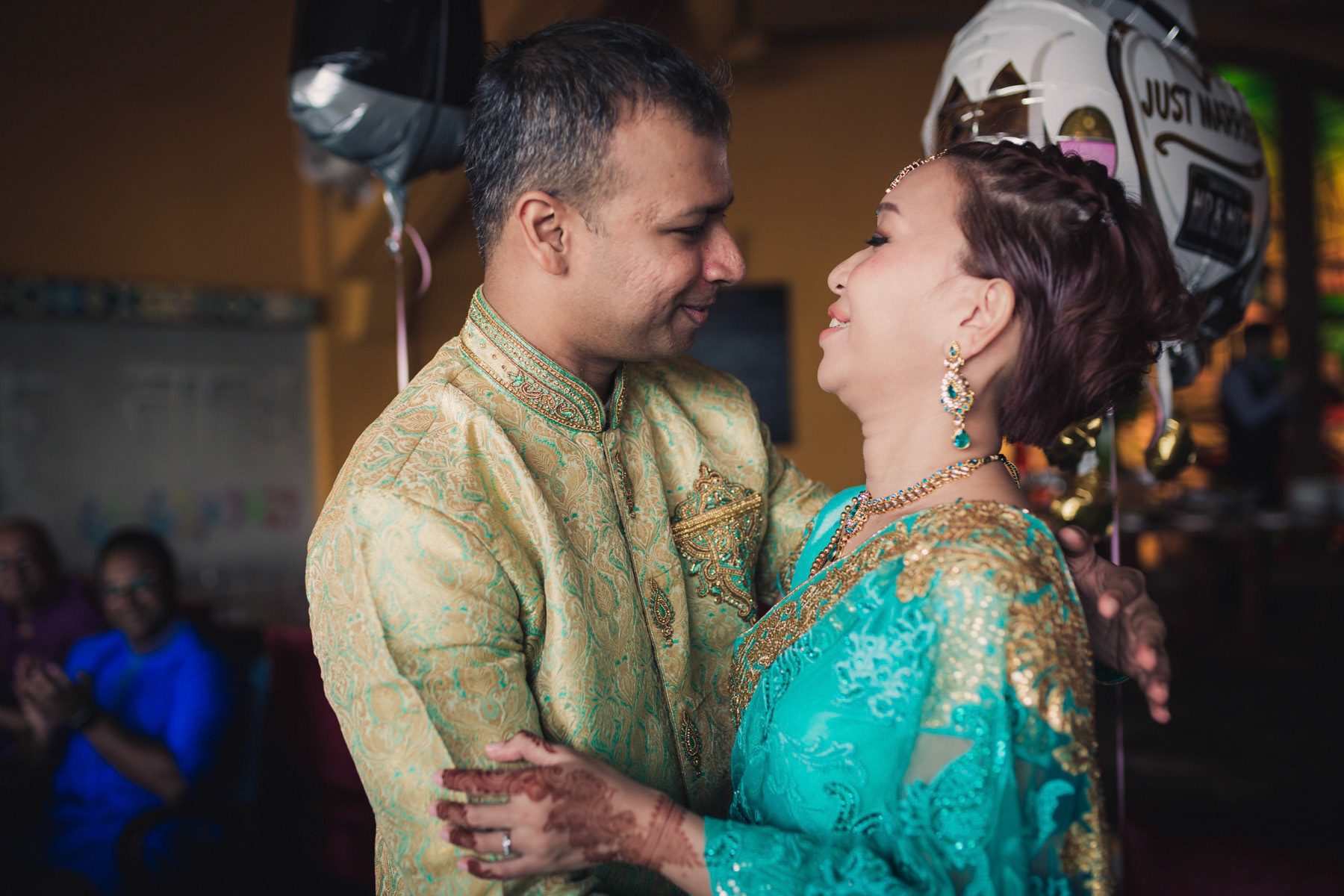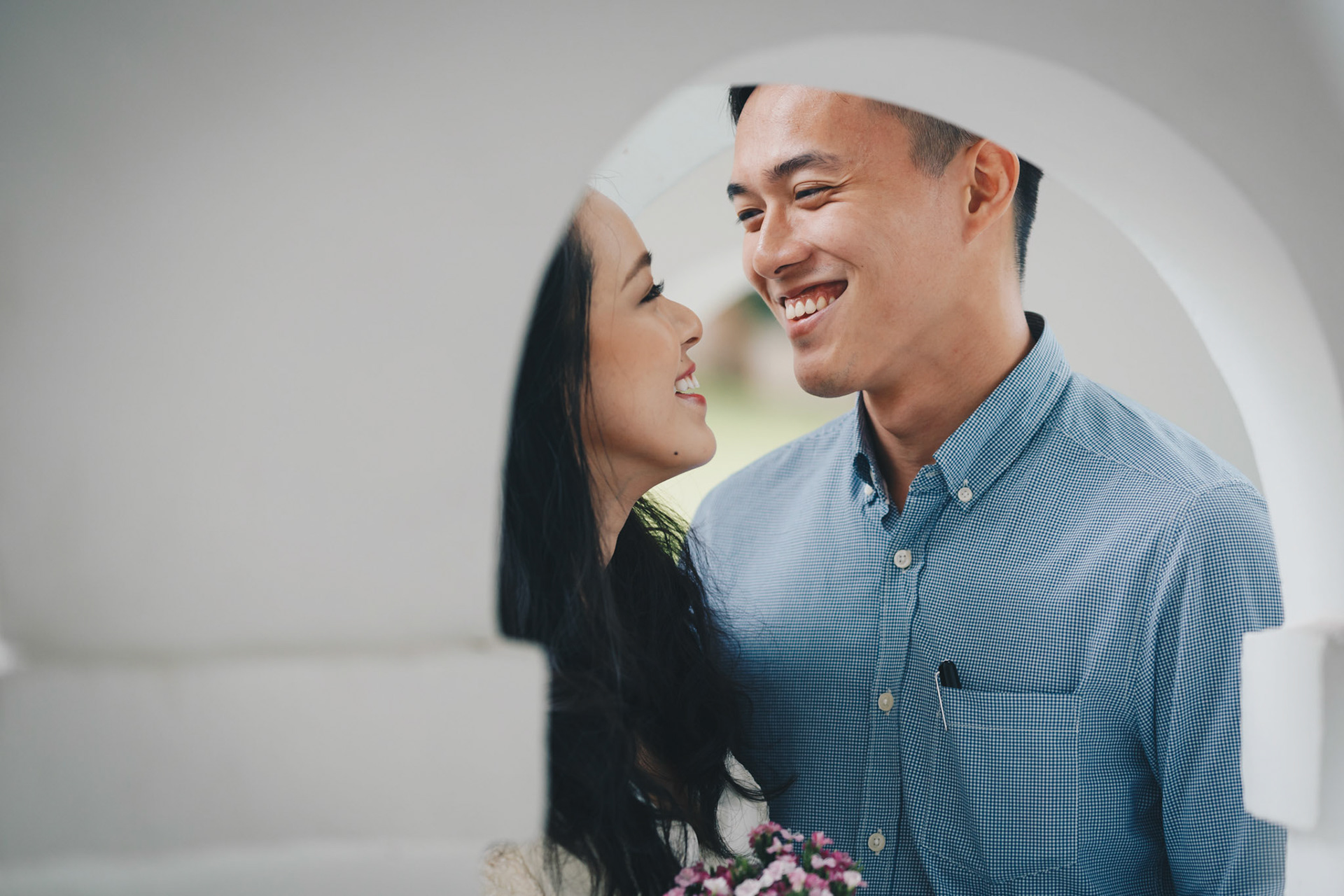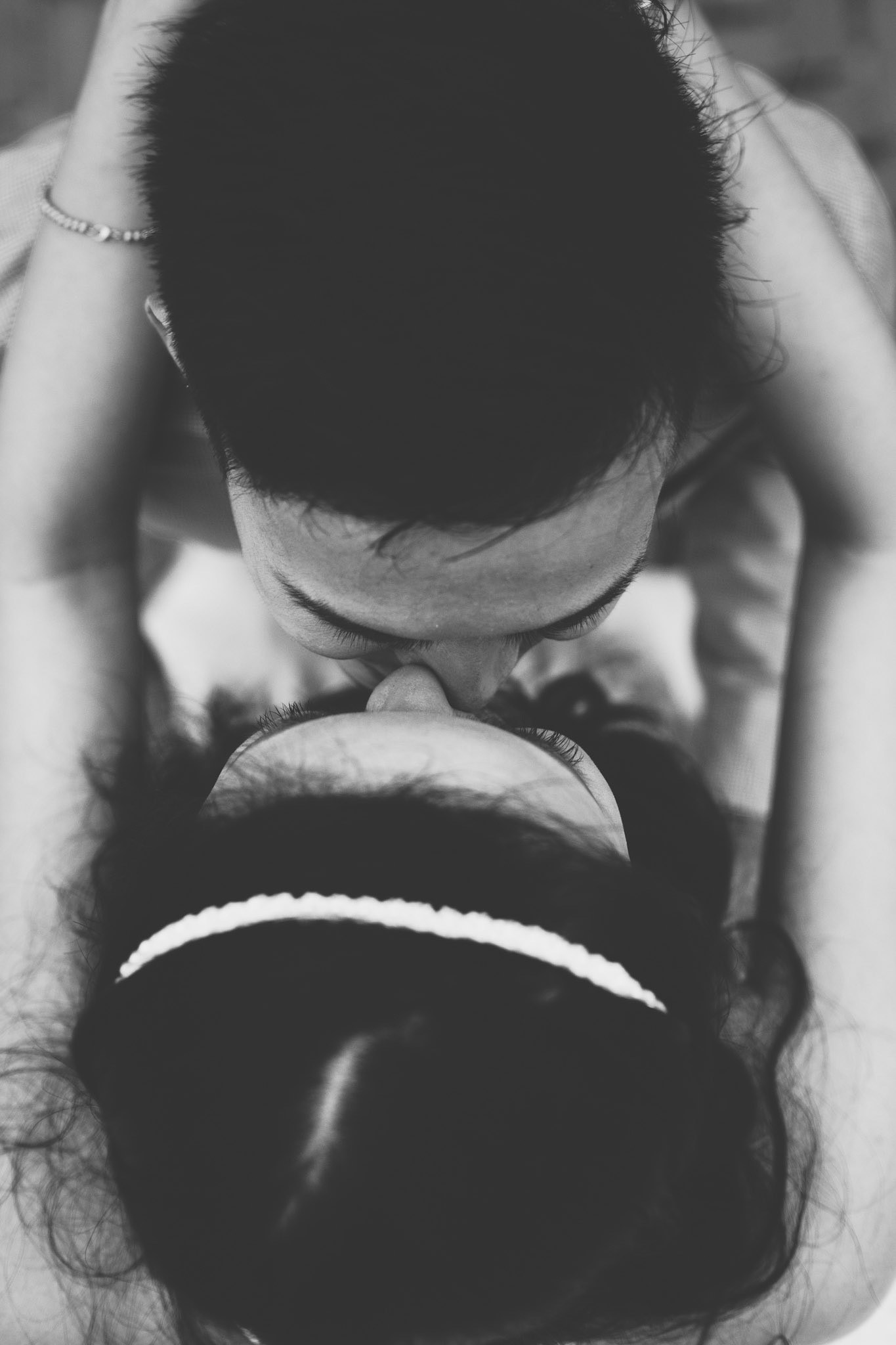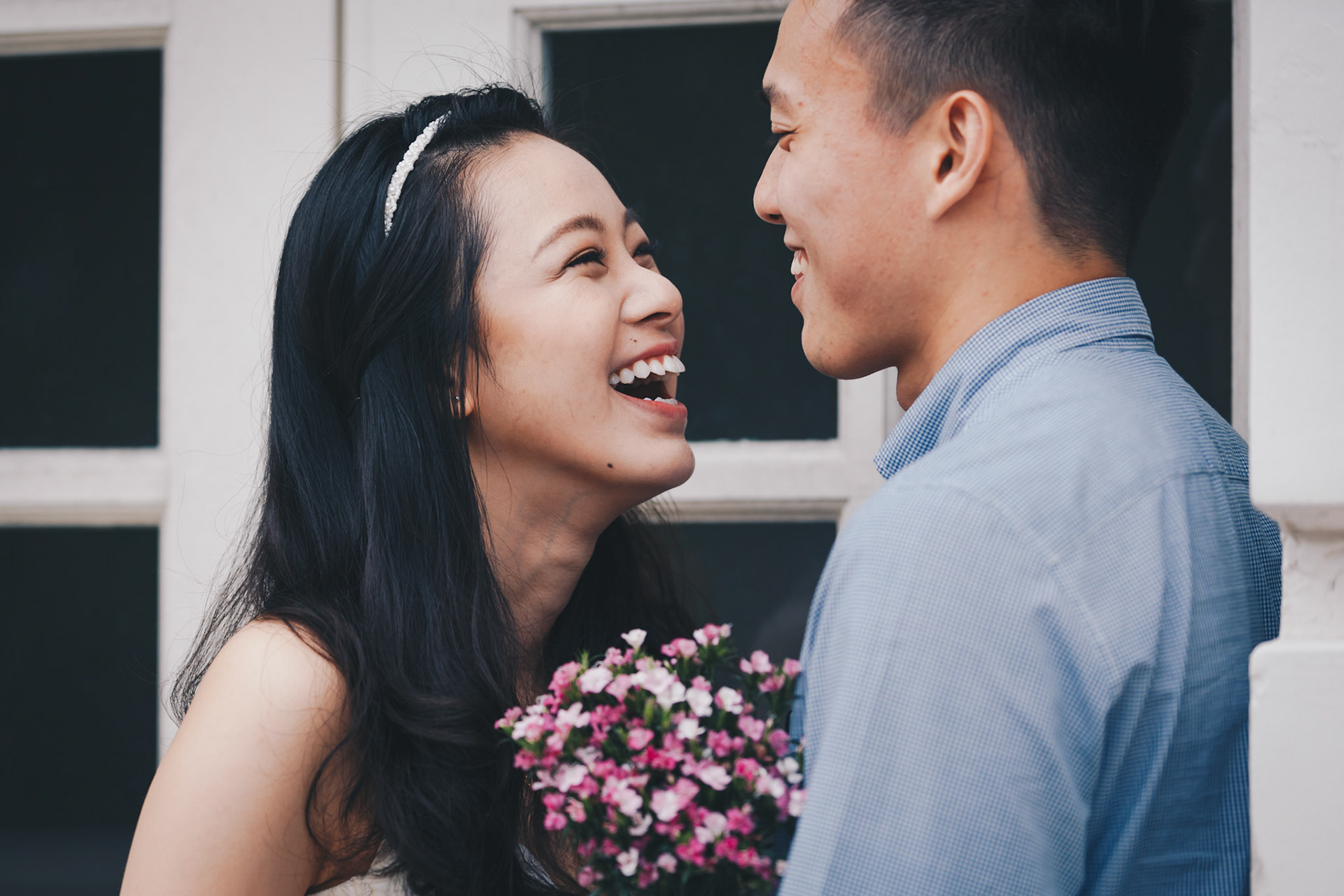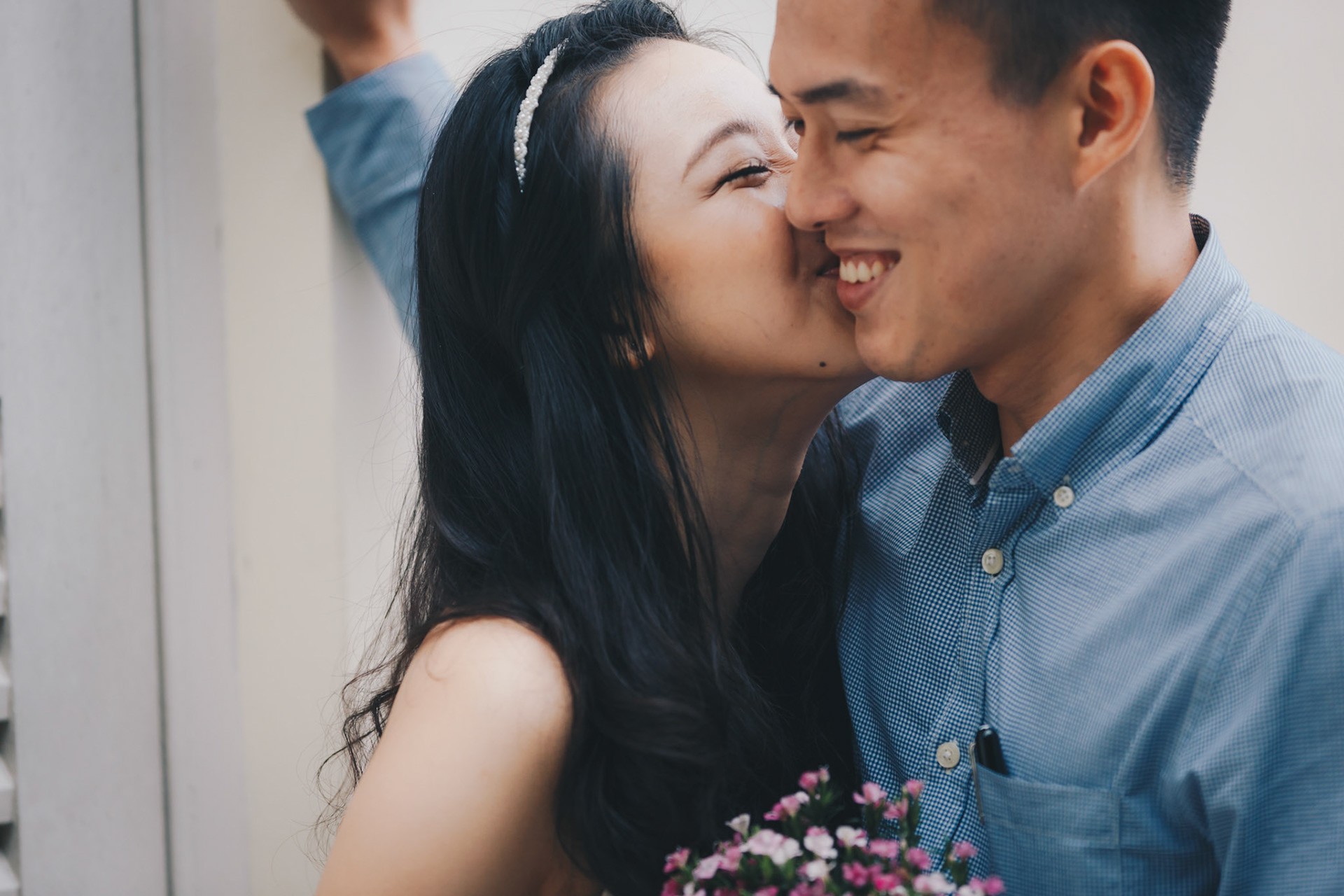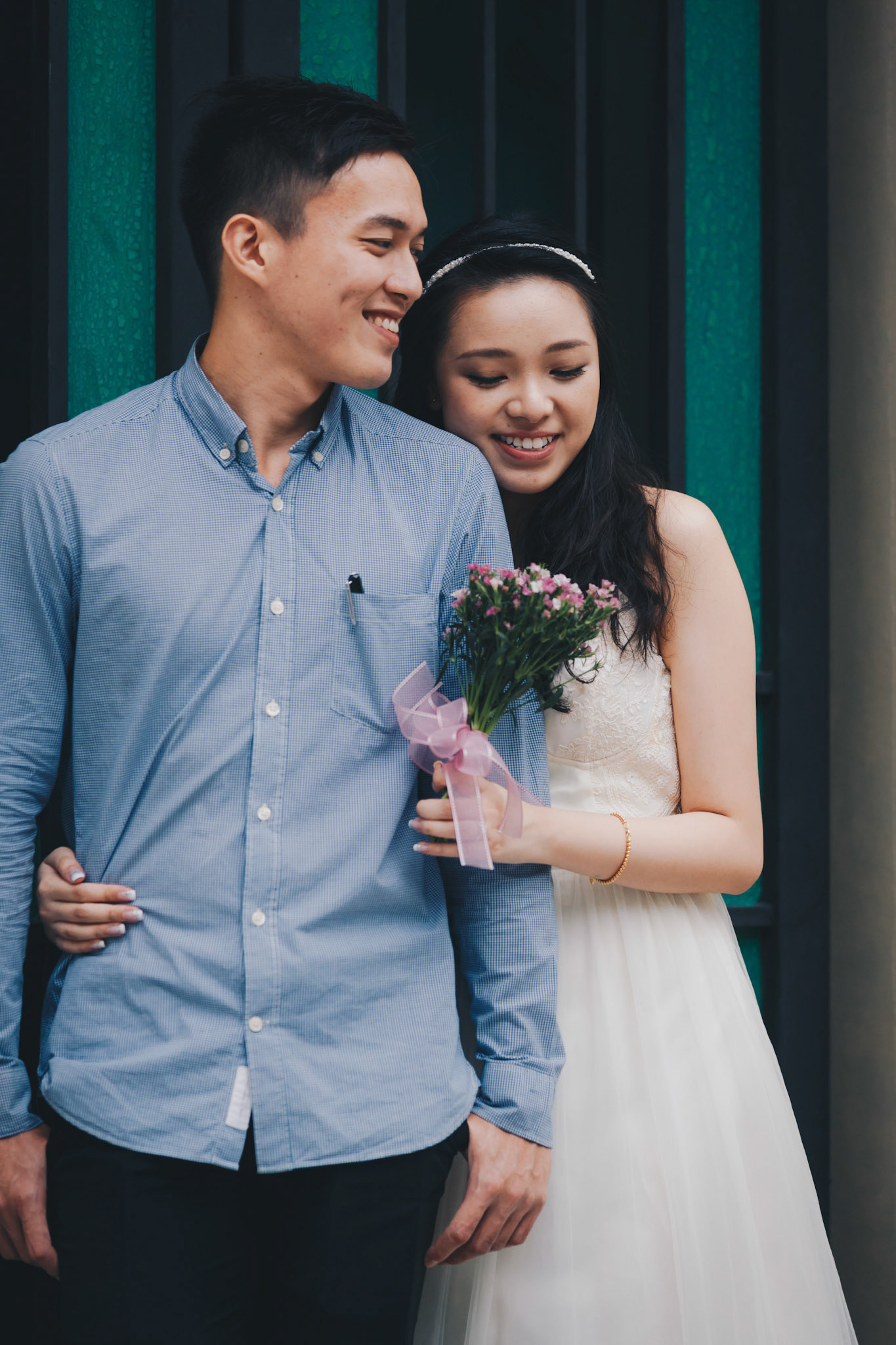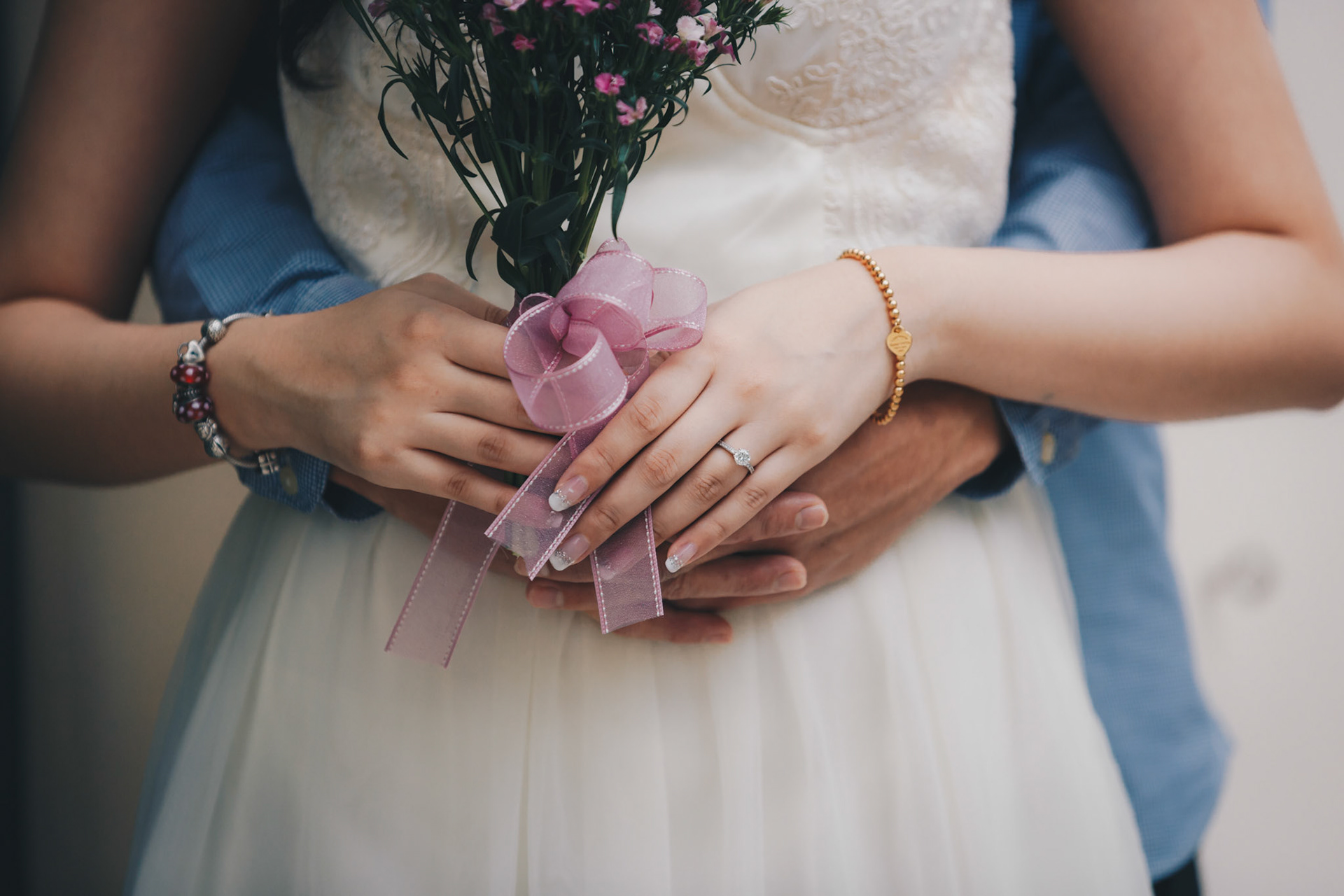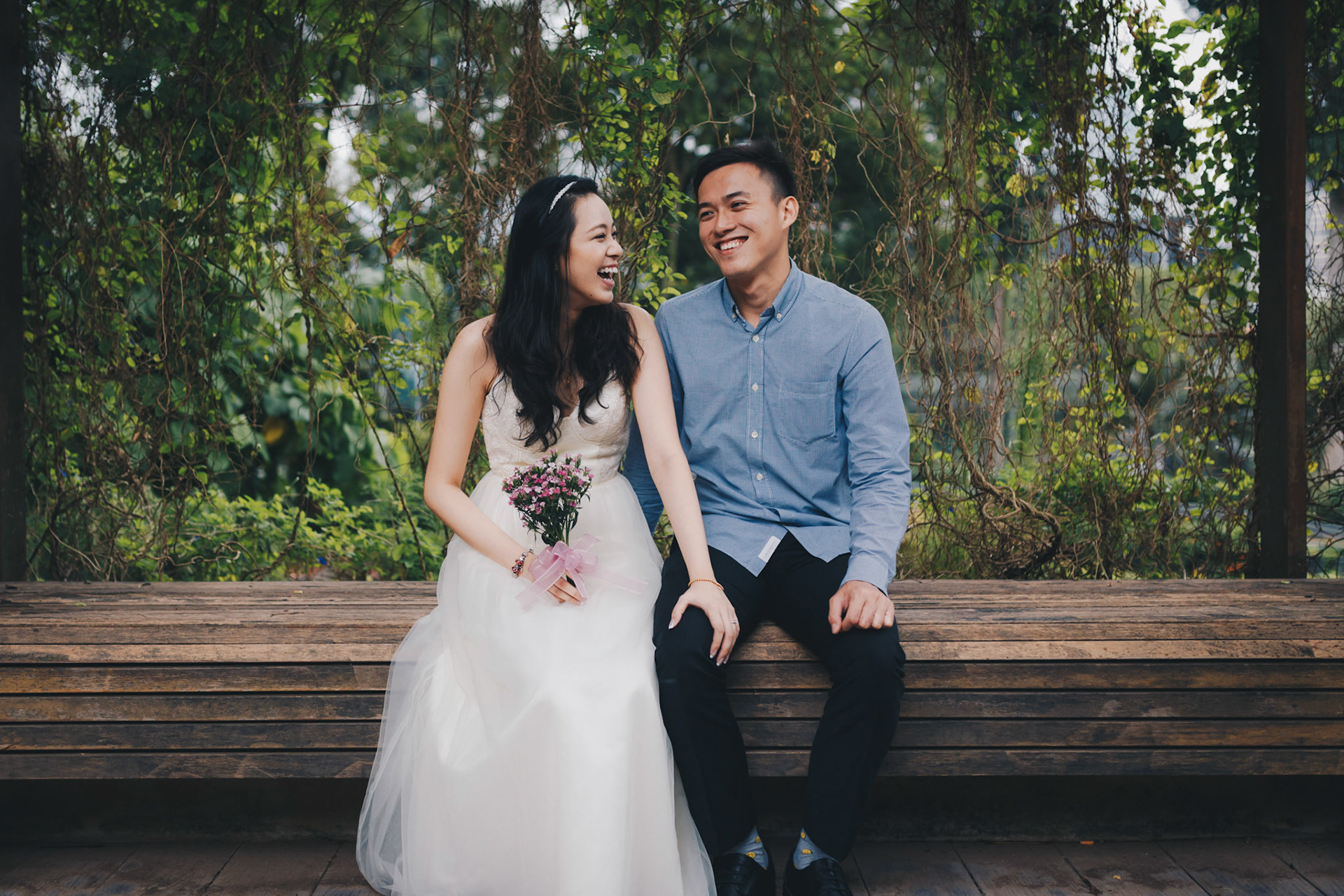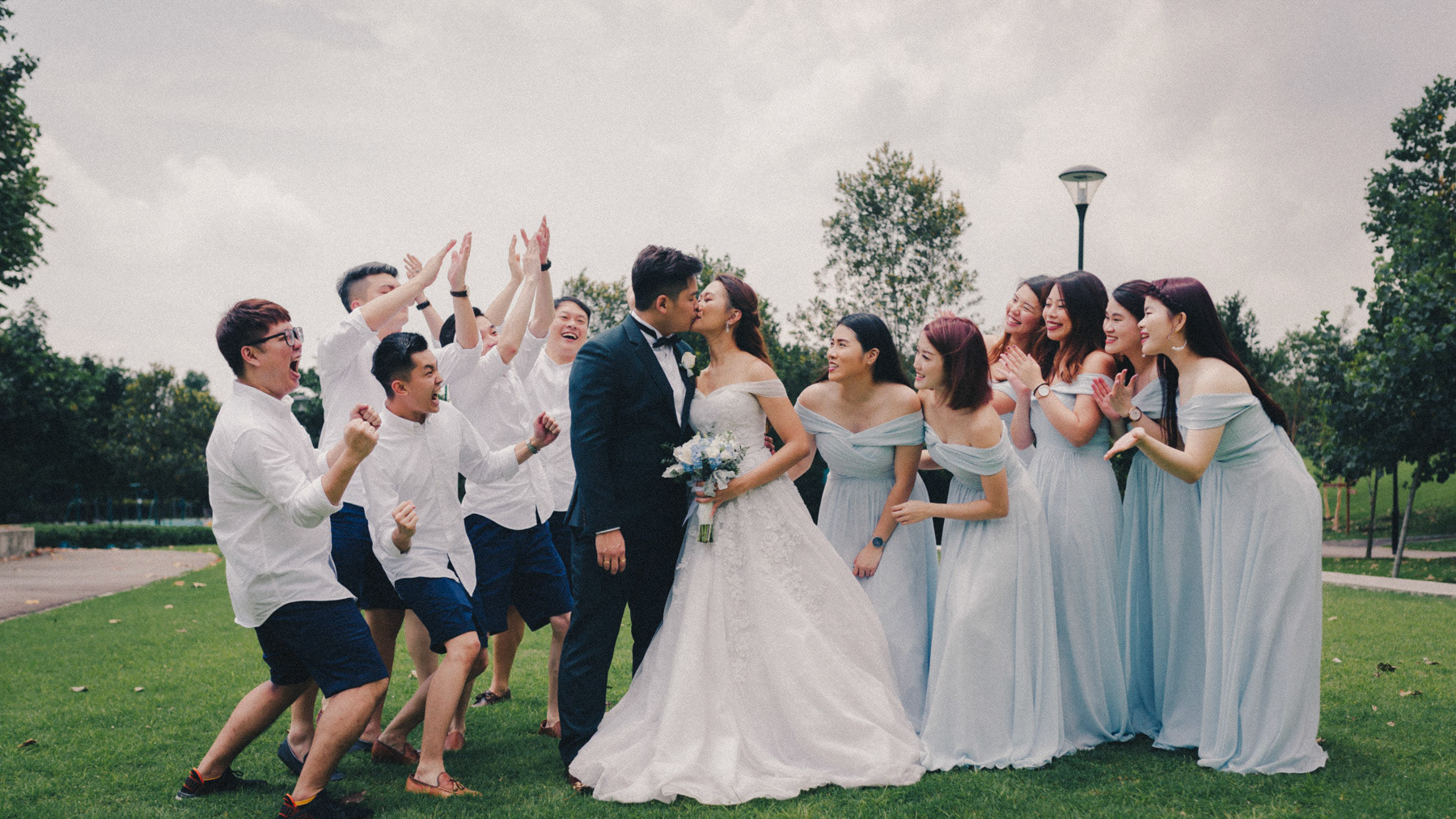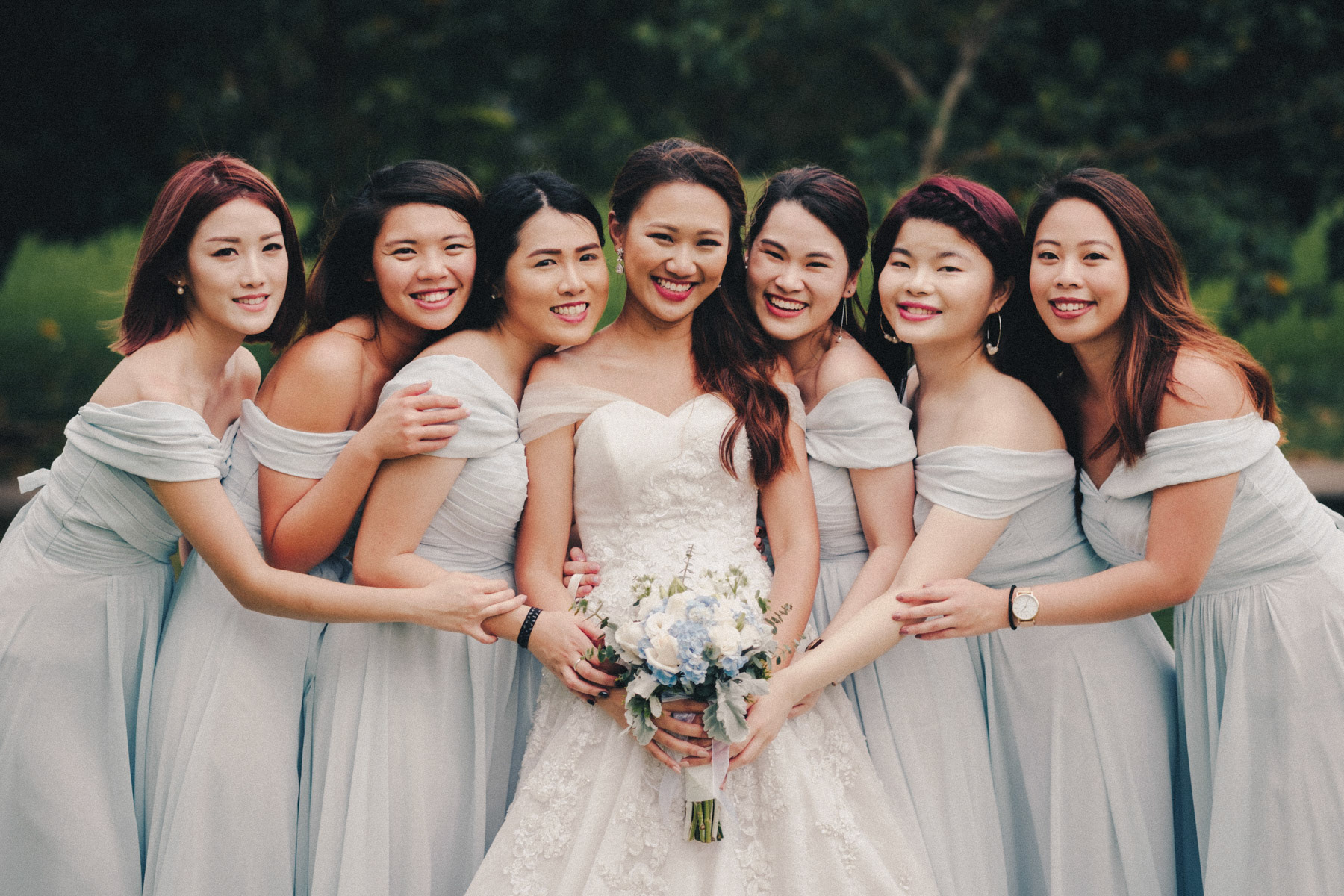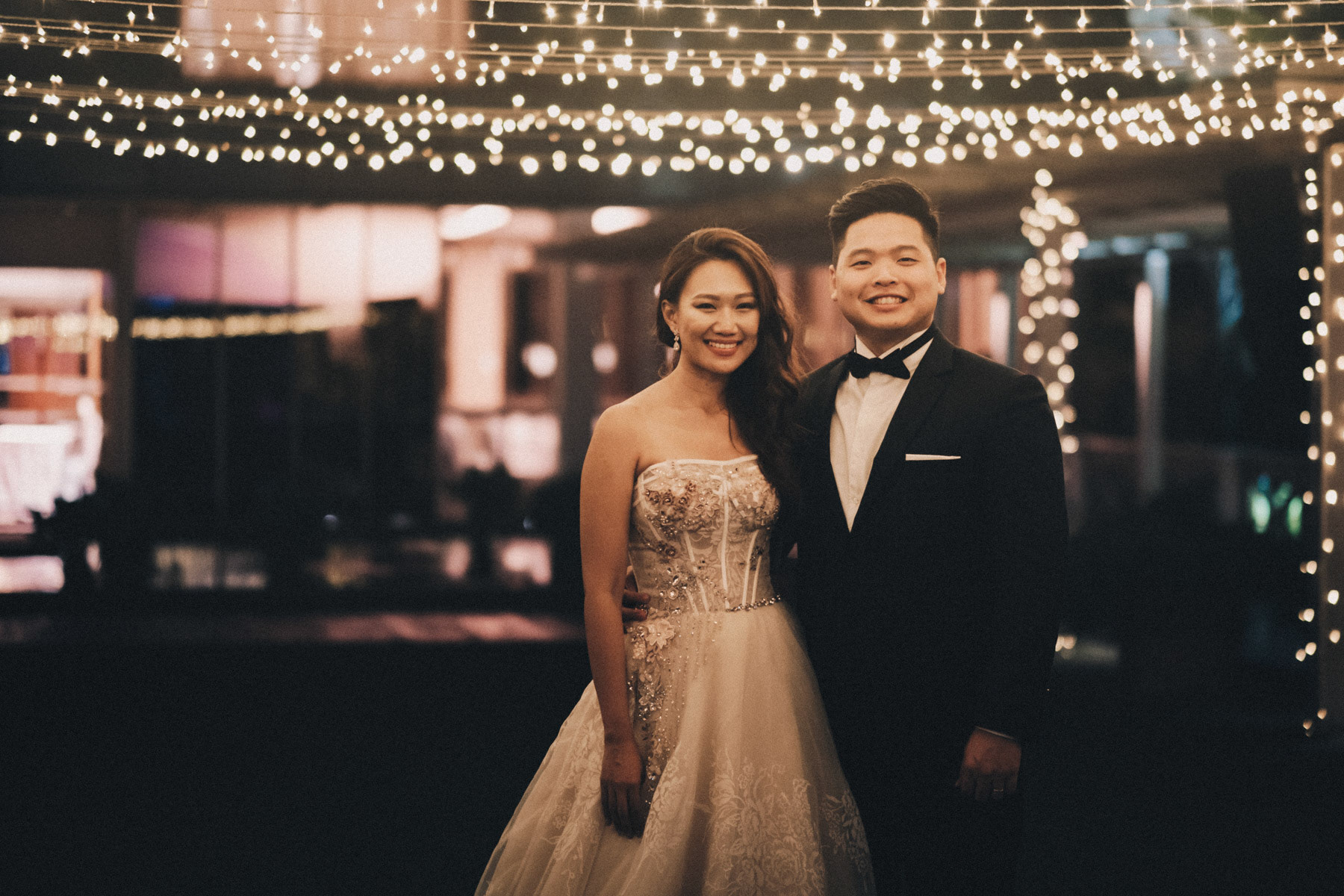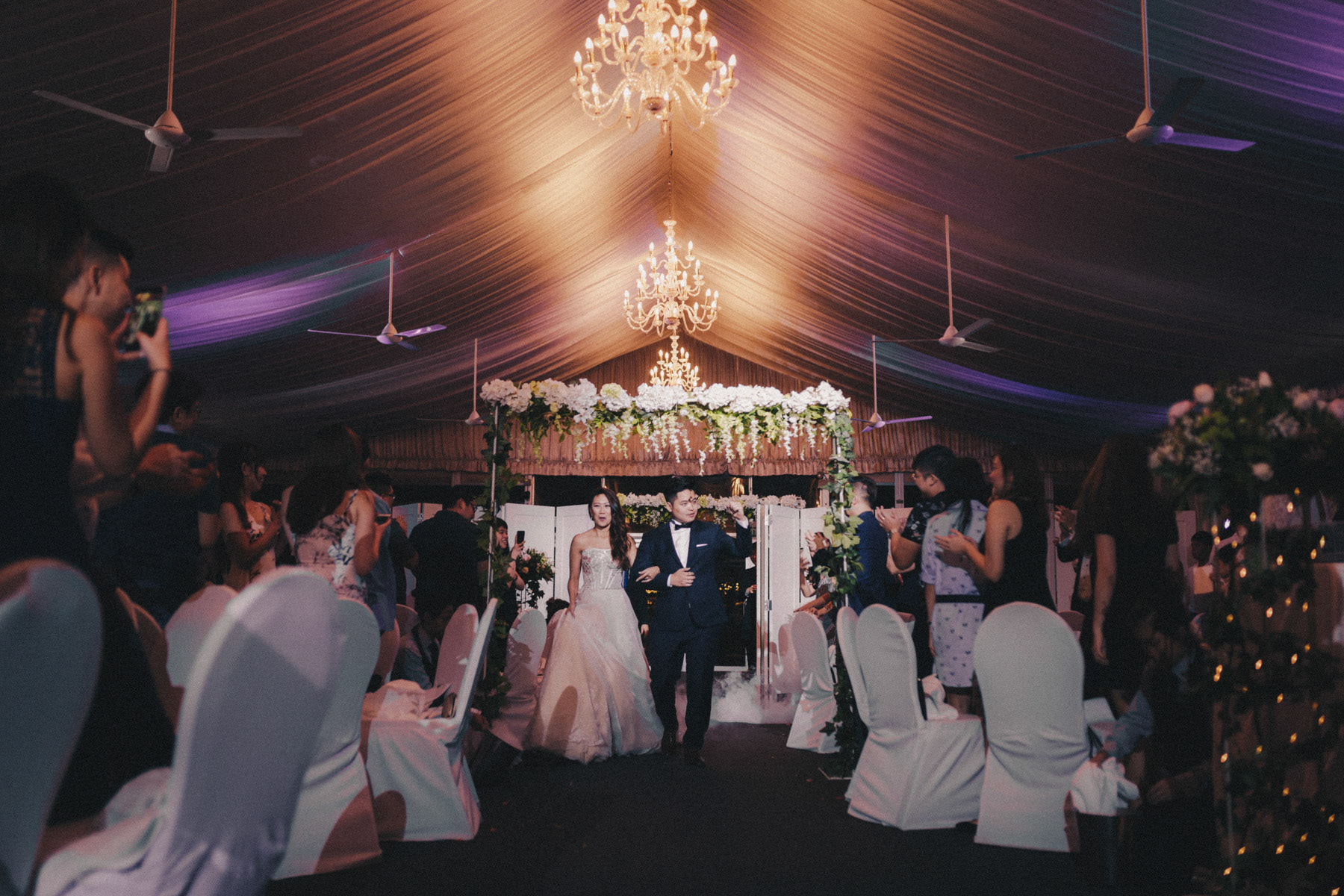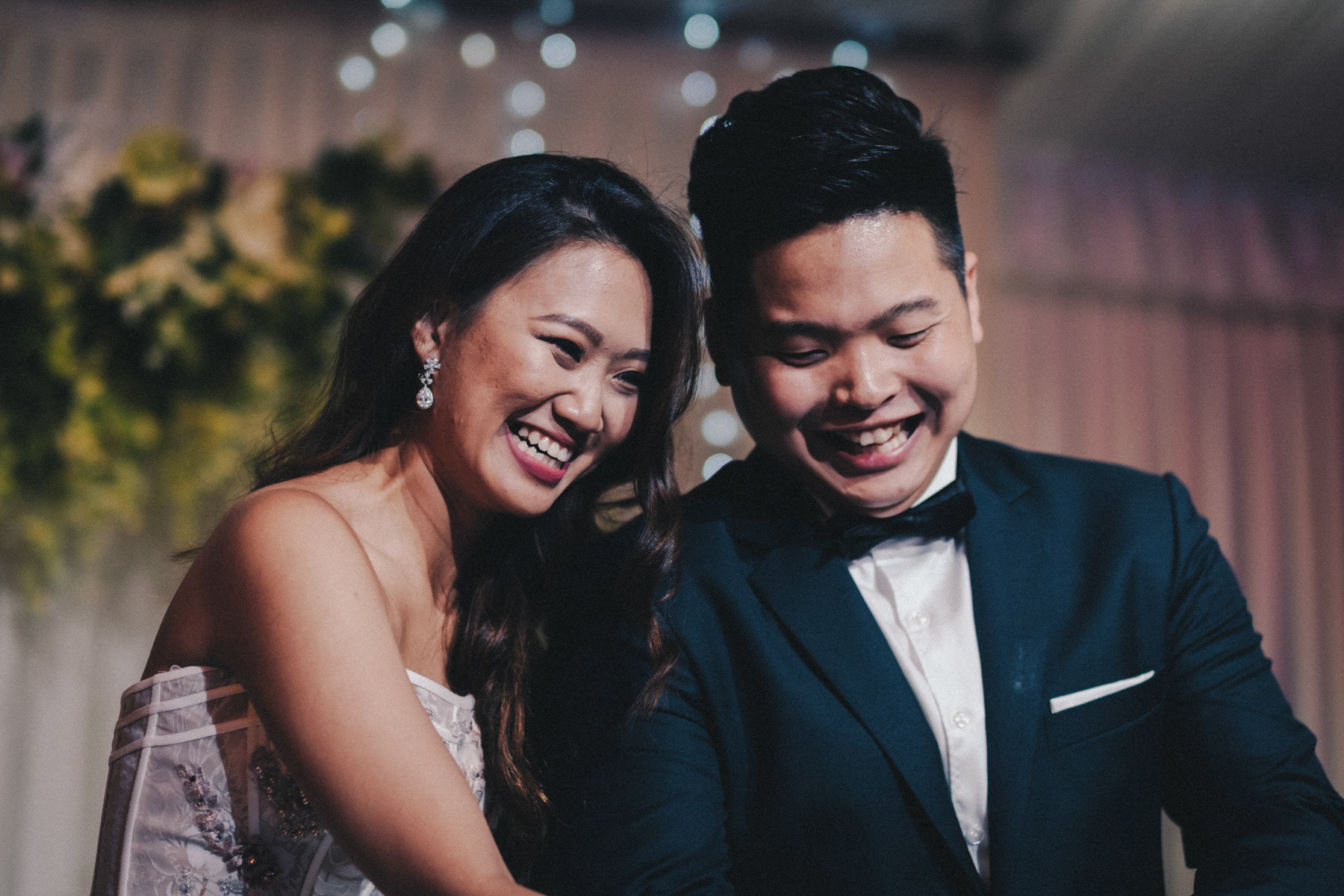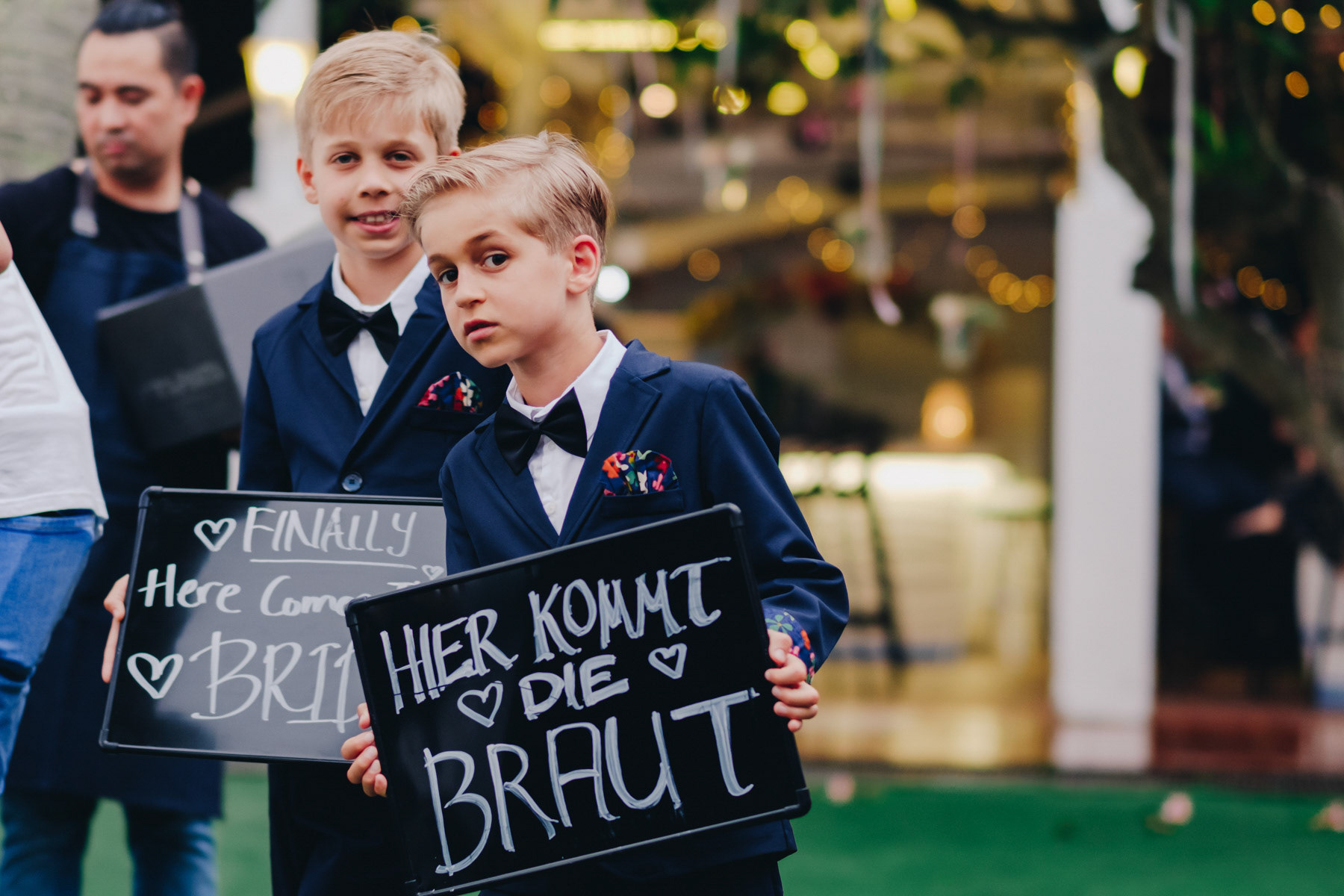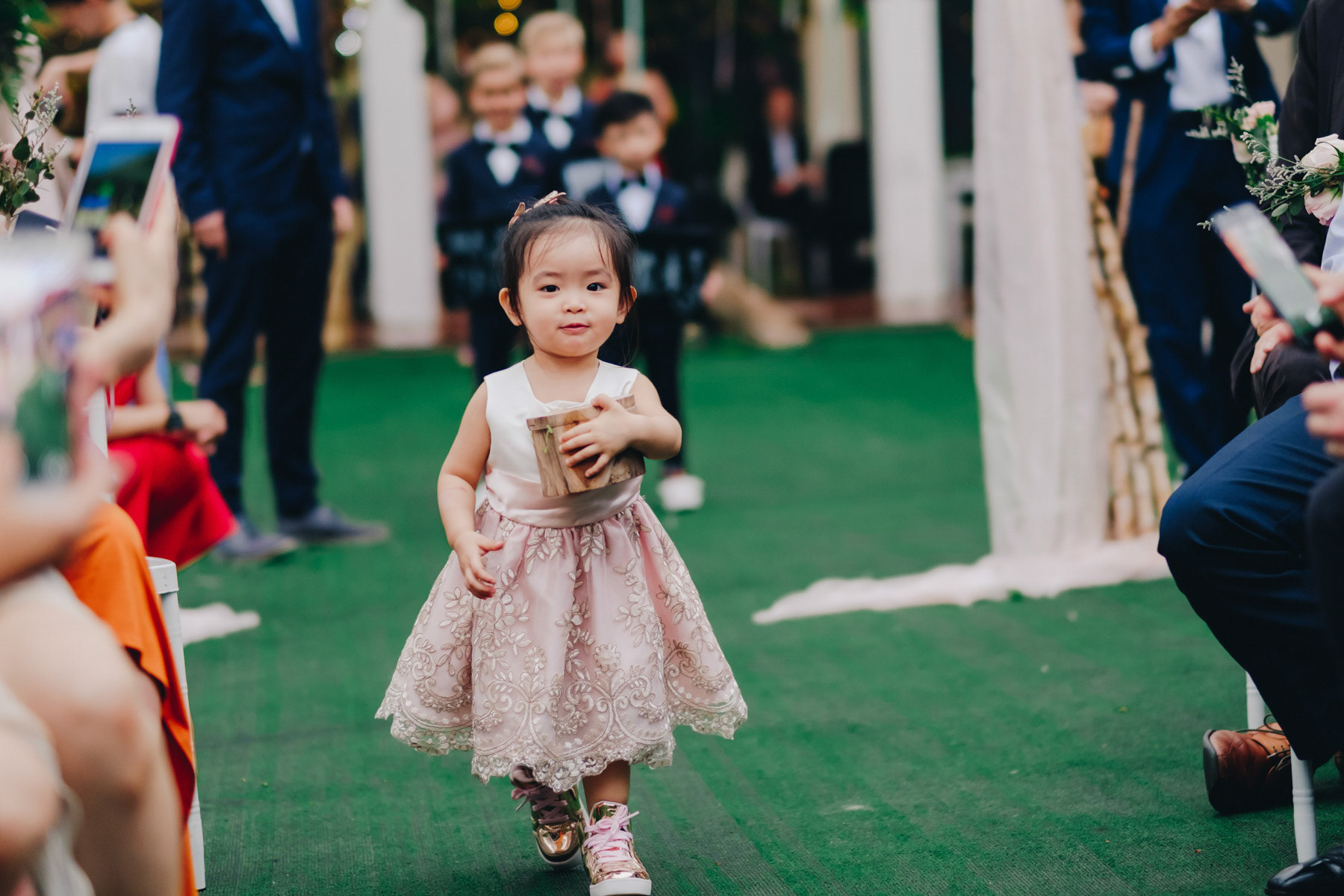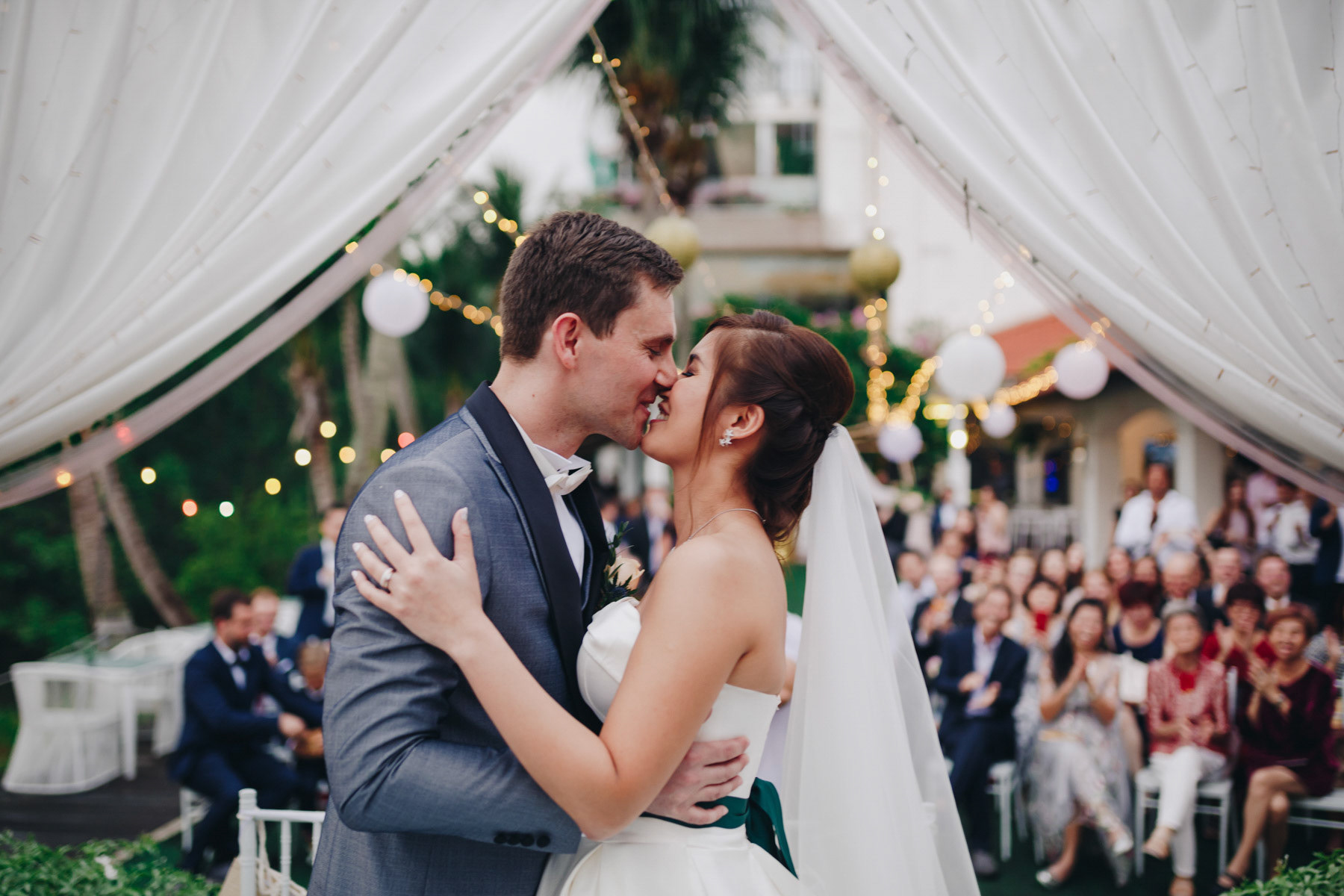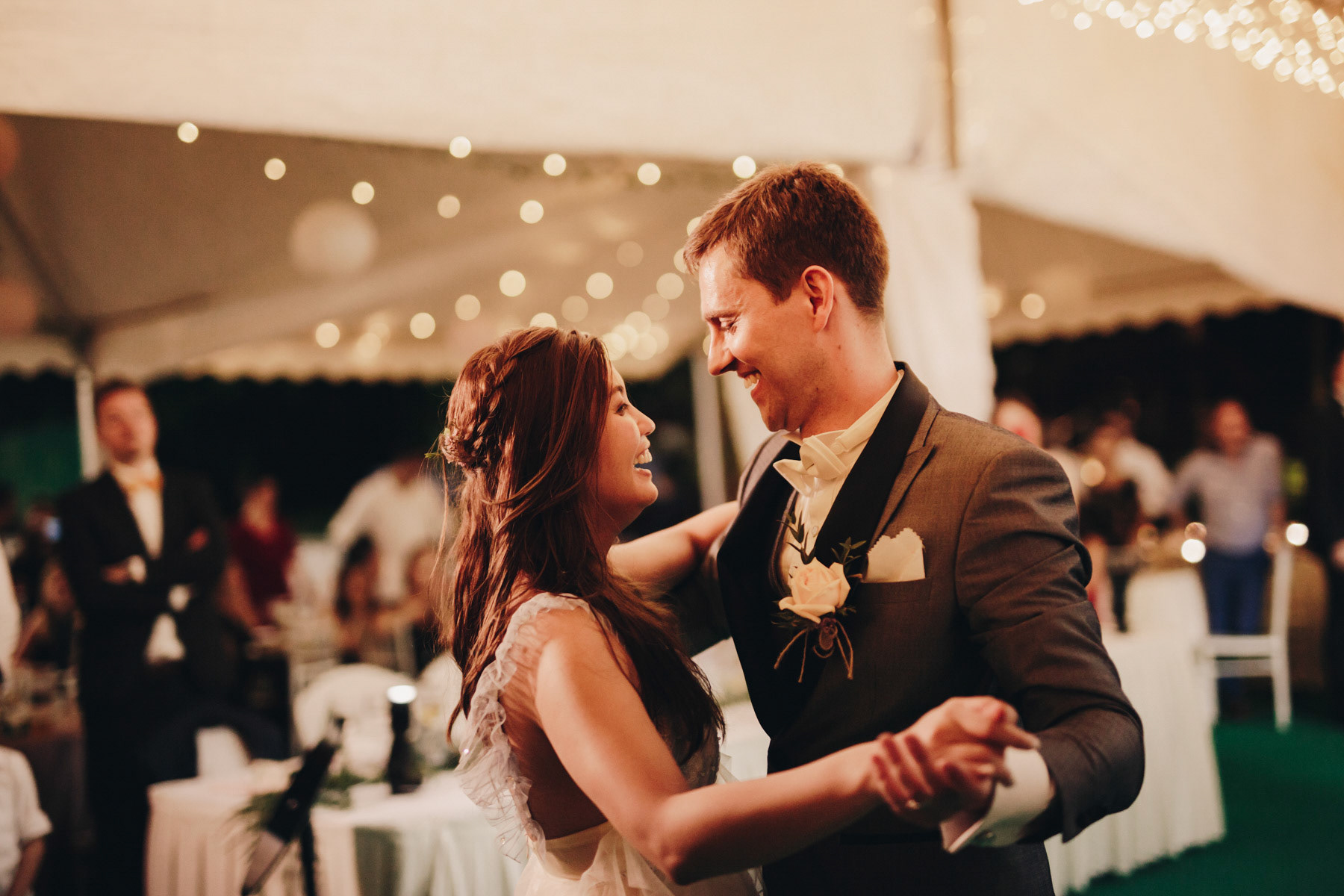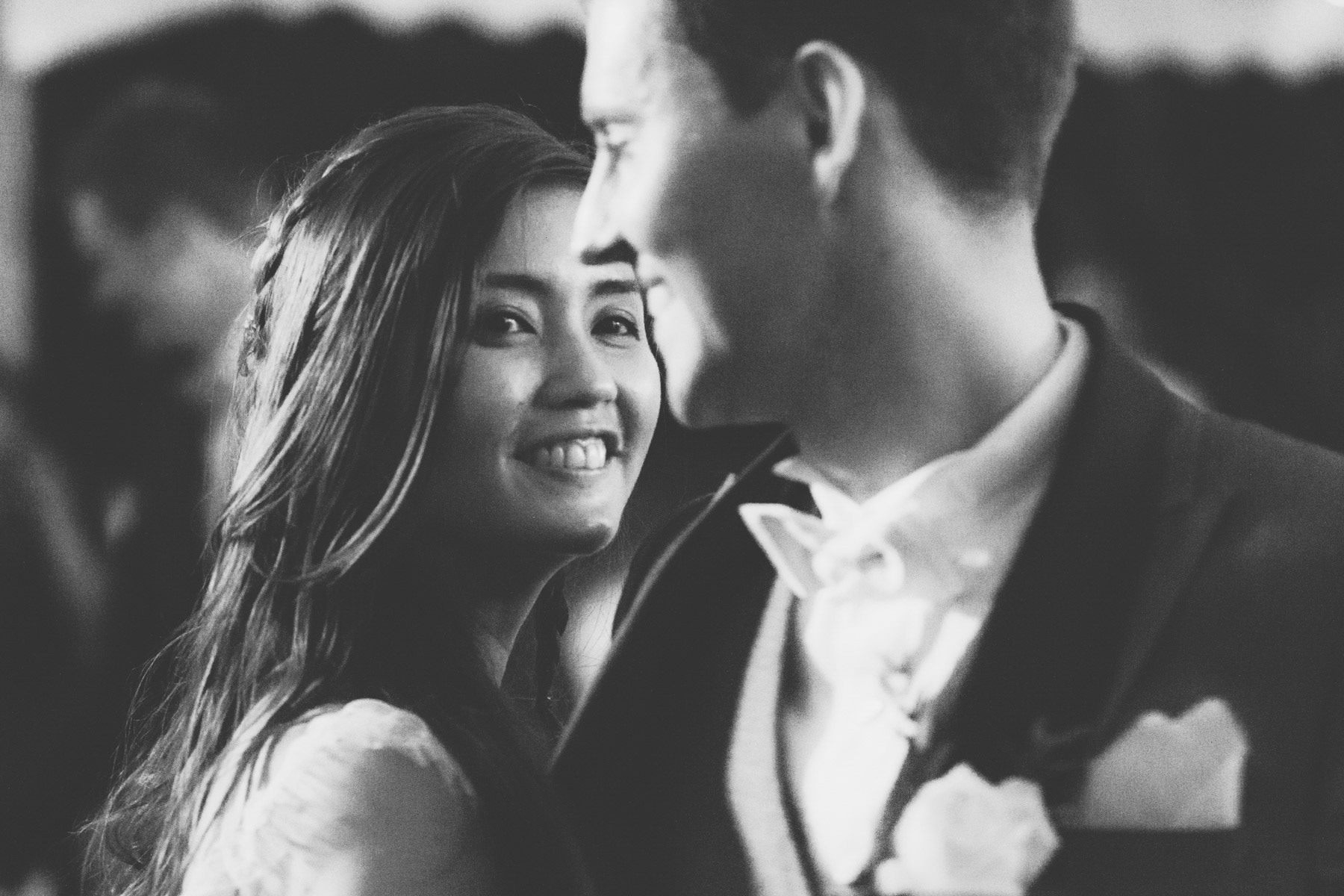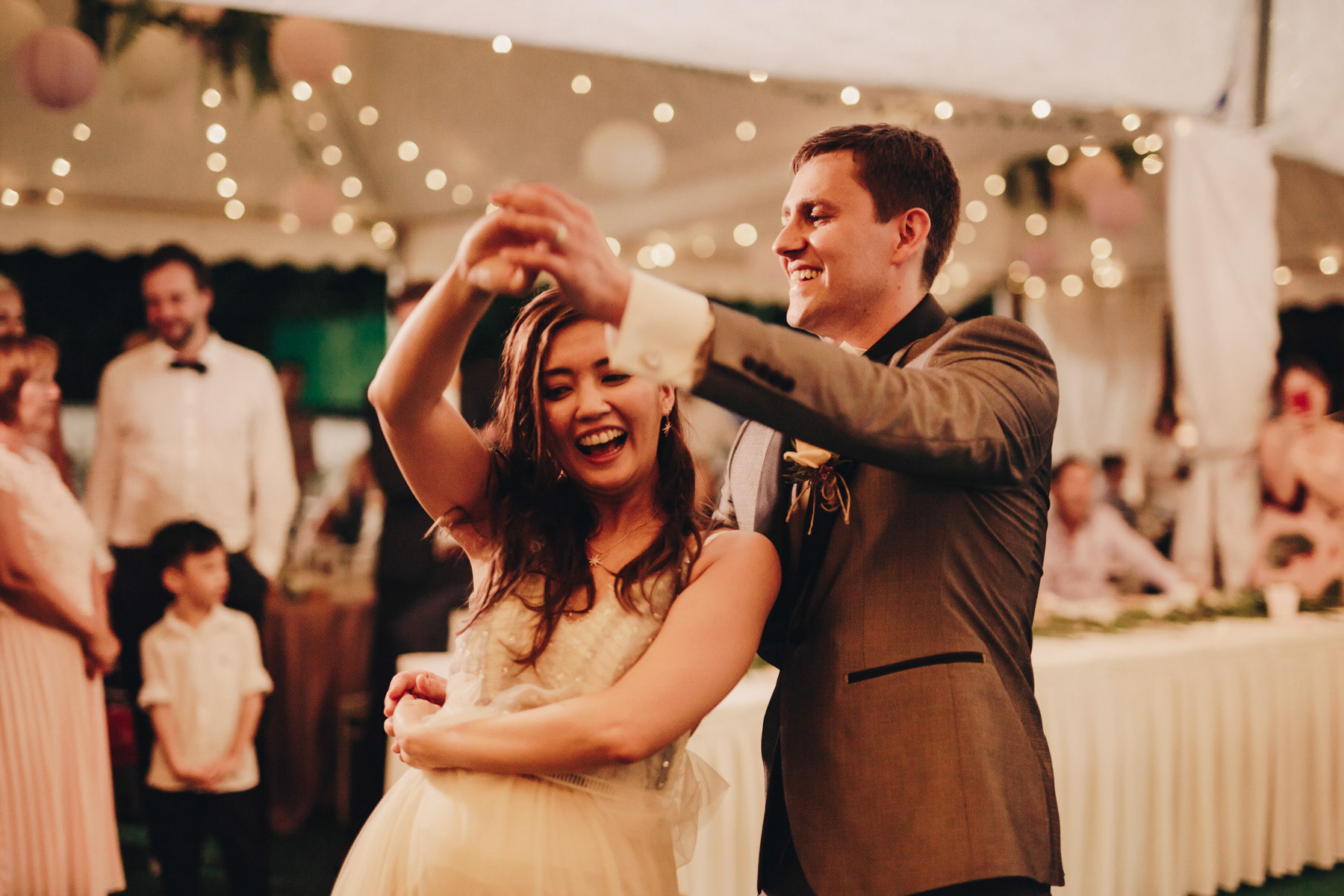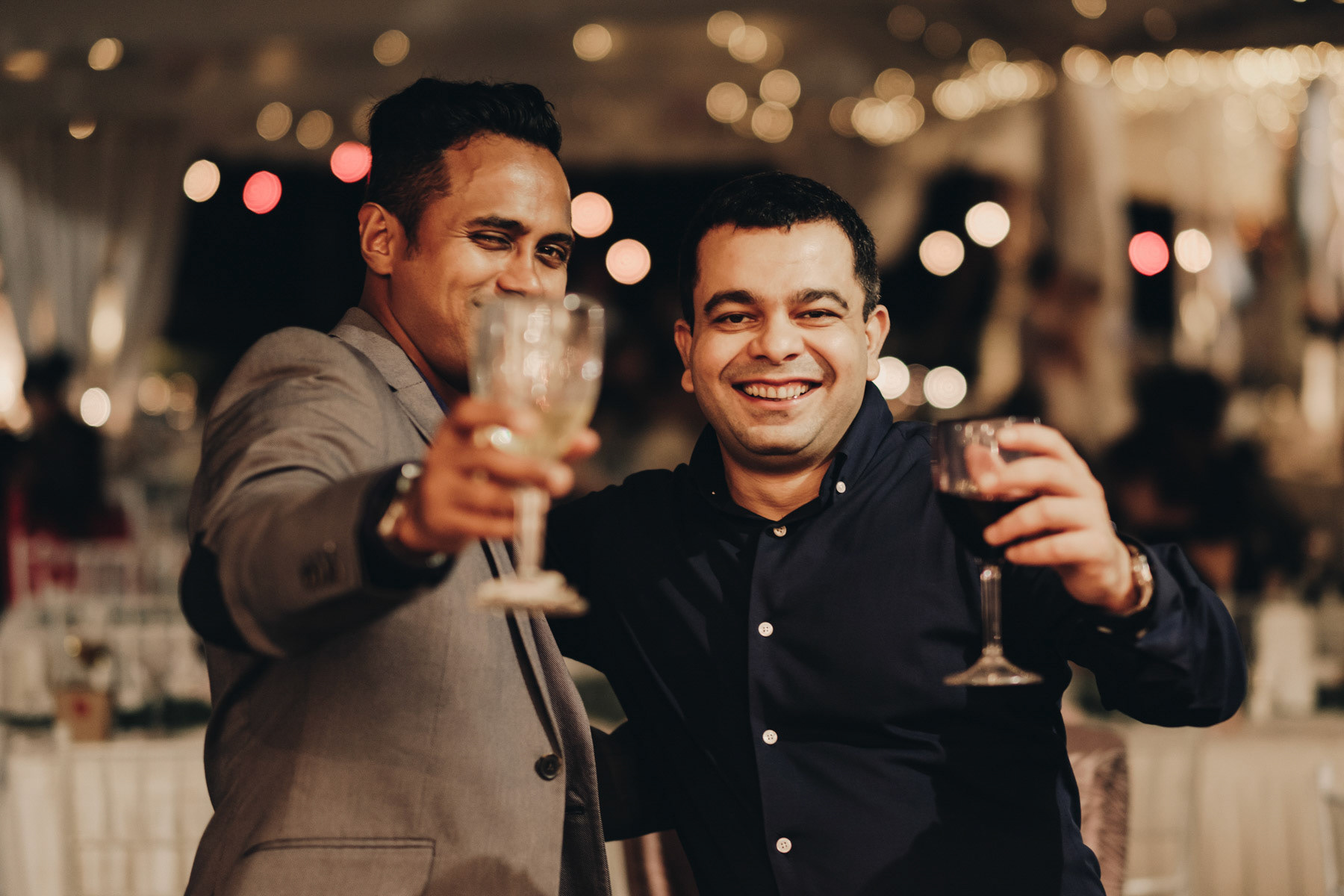 "My fiance and I worked together with Yipmage Moments and Zbeauty.sg for our
casual engagement shoot
in June. Mathias suggested a meet up to understand more on our love life, style that we liked and our preferences. He even had pictures saved from Pinterest to let me choose from, knowing that I probably wouldn't have time to do any preparations. Zynn, his assistant cum make up artist was also there to assist and give recommendations. They were very professional in jotting down every detail that my fiance and I mentioned. On the shoot day, my fiance and I never had an awkward moment while posing for his pictures as he has many ideas n was so proactive in directing us. My fiance and I, being first timers taking a shoot, weren't very natural but Mathias made the whole shoot so fun and seemingly comfortable for the both of us. Zynn even came along to assist us with the shoot, making sure we were comfortable, constantly checking on us and making sure my make up was not out of place. Definitely a recommendation to couples out there looking for a good PG that is able to capture the perfect moments on your special once in a lifetime event! Kudos to Mathias and his team once again! Thank you for gifting us an unforgettable experience that we could dearly hold in our hearts! Xoxo!"
Vivian & Elroy
"With a thousand and one idea up his sleeves, our photographer Mathias, made the experience an extraordinary one. He was patient and meticulous, with a keen eye for details. The entire
casual outdoor photoshoot
experience was extremely comfortable due to his outgoing personality. The entire team was humble and passionate about what they're doing. My fiancee absolutely loved the make up done by their MUA Zynn. Zynn even tagged along to the shoot, and ensured that we were all well taken care of. All in all, this was truly an experience for us. We'll definitely recommend Yipmage to the ppl around us!"
Lester & Erica
"Mathias did our
pre-wedding photoshoot
in Singapore and the pictures he captured of us were absolutely stunning! It was our first time going for a photoshoot together as a couple and we were both a little shy and awkward but Mathias managed to direct our poses with ease, and also paid much attention to the little details such as our posture, that little out-of-place strand of hair, etc. I'd say he's a one-shot-wonder because he's quick in capturing all the intimate and precious moments beautifully, without us having to hold our poses for a long time. Although he's relatively new in the field, I'd say he's a very humble & talented budding photographer who will definitely excel in this field :) I say this because he is someone who is down-to-earth & is easy to get along with, hence we were able to establish a rapport with him easily and that is one of the important things to have with your photographer. :) his dedication to his craft comes through in the beautiful pictures which he takes. I would highly recommend Mathias if you are looking for an excellent wedding photographer who would go the extra mile to make the photo-taking experience a seamless and enjoyable one with amazing photos to last a lifetime :) Thank you so so much once again, Mathias & Zynn!:)"
Alfred & Hannah
"Never under-estimate the amount of time and hard work is required for a wedding. We were searching high and low without any ideas on what we want. Mathias & Zynn have been real patience and helpful in providing ideas and running through the whole process with us. They amazed us on how professional, talented and meticulous they were. With our busy schedule and only managed to get leave just before the actual day, we imposed a lot of last minute changes and they managed it like a pro! (sorry for that!) We would not be able to do it without you guys, seriously. The photo booth, quality of the photos, flexibilities, guidance on the wedding/march-in etc. Everything was on the spot! Thank you guys! It was memorable because of you. Awesome
actual wedding photography
experience!" 
WeiChi & XueLi
Thank you for your enquiry! Should you need to contact me urgently, feel free to call or drop me a message at +65 9654 3269!